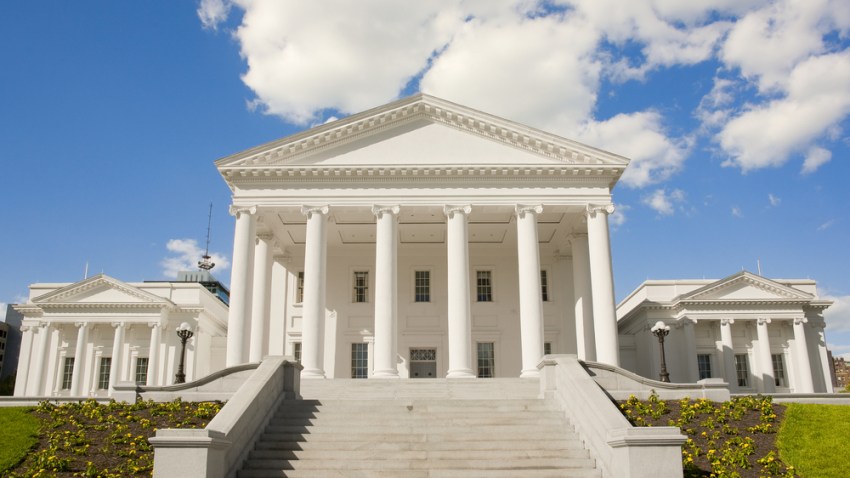 This may be one case where local rivalries are best left alone.
When it comes to CNBC's Top States for Business, Virginia and Maryland are in entirely different leagues, and Richmond clearly has bragging rights.
After finishing first two out of the past three years, Virginia probably isn't worried about being unseated by Maryland, which has been stuck in the bottom half of the rankings.
When CNBC releases the 2010 results on TV and the Internet Tuesday, Virginia's biggest challenge to repeating is Texas, which ended four points behind last year, after taking top honor in 2008 (http://www.cnbc.com/id/25501924). Last year Maryland (http://www.cnbc.com/id/31965921) moved up to 27 from 36, making its most-improved list.
Virginia improved just enough to win in 2009 (http://www.cnbc.com/id/31966043), yet failed to place first in any of the 10 categories for the third year running. Its best showing has been a No. 2 ranking in Business Friendliness (http://www.cnbc.com/id/31765936) in 2009 and 2008.
The key ingredient to Virginia's success in last year's rankings appeared to be balance: four top-10 rankings and eight top-20 ones. What's more, the state has never placed in the bottom third of any one category.
Virginia showed that you don't have to be a perennial powerhouse in the Cost of Doing Business category (26,11,12 in 2009, 2008 and 2007, respectively), if you are a consistently strong performer in what might be considered key supporting categories, such as Economy (7.17,3), Education (7,11,11), Transportation & Infrastructure (14,10,13), Workforce (8,8,8) and Technology & Innovation (12,14,14) and Workforce (8,8,8).
If there's one knock on Virginia, it is clearly Cost of Living (27, 27, 35).
Those rankings, however, might look good compared to those in nearby Maryland, which has ranked in the bottom 10 the past three years (45,45,46).
Other weak areas are Workforce (35, 41, 33), Transportation & Infrastructure (36, 40, 23) and the very important Cost of Doing Business (42, 33, 29).
Maryland does have some strong points in Access to Capital (8, 7, 8) and Technology & Innovation (14, 11, 11). Also, in two of the past three years, it ranked 14 and 15 in the Economy category.
Though Maryland finished in the second half in 2009 (http://www.cnbc.com/id/31765926), it was within striking distance of Wisconsin (2 points), Illinois (7 points) and New Jersey (19), so another year of improvement could vault it into the top 25.