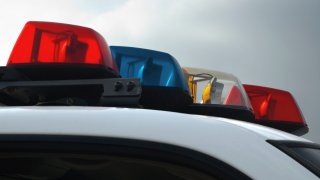 A 17-year-old died on Christmas Day after he was shot in an Indian Head, Maryland, home by a gun that was in the hands of a 13-year-old, police said.
The victim, Edwin Roberto Rivera Juarez, 17, of Lothian, was in a single-family home on Mattingly Avenue with two other teenagers who were handling a gun, police said.
Stay informed about local news and weather in the D.C. area. Get the NBC4 Washington app for iOS or Android and pick your alerts.
The weapon fired while in the possession of a 13-year-old, striking Juarez in the upper body, police said.
Juarez was taken to the hospital and pronounced dead.
Charles County Sheriff's Office officers responded to the home about 6:45 p.m. A death investigation is now underway.
Detectives are trying to determine how the teens got access to the gun.