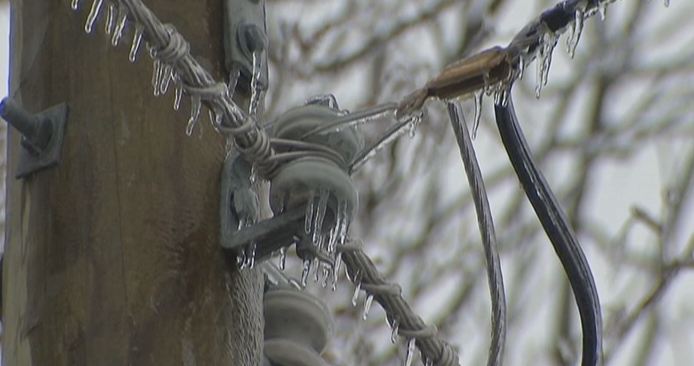 Utilities say fewer than 16,000 Maryland homes and business remain without power after Wednesday's ice storm.
Most of the outages late Friday afternoon were split evenly among Frederick, Carroll and Baltimore counties. Power suppliers Potomac Edison and Baltimore Gas and Electric both say some customers won't have electricity until Saturday.
BGE reports about 8,700 outages. Potomac Edison has about 6,900.
More than 150,000 Maryland customers lost power Wednesday after a storm coated much of the state with up to a half-inch of ice.
Both companies have brought in hundreds of out-of-state workers to repair the damage.
Copyright AP - Associated Press