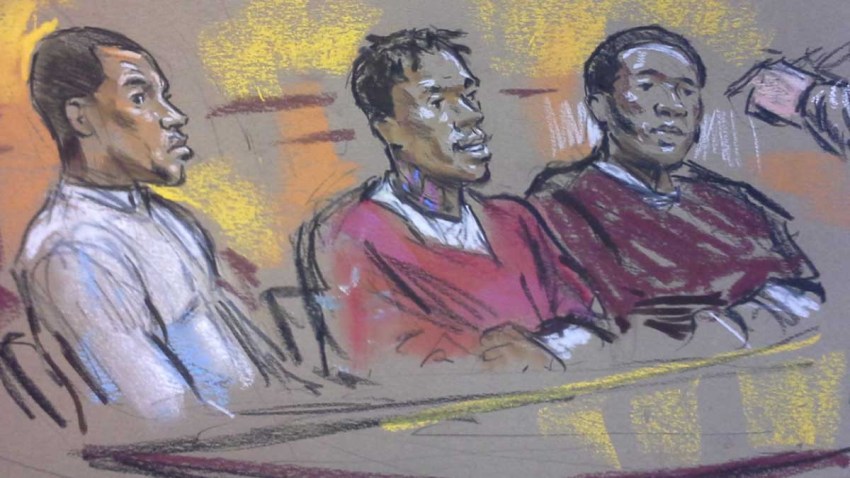 The Prince George's County man convicted of ordering a hit on his own uncle has been sentenced to life without parole plus 85 years in prison.

The Prince George's County State's Attorney's Office announced Brian Mayhew's sentence Tuesday. Prosecutors said Mayhew ordered the hit from jail to prevent Nicoh Mayhew from testifying in a double murder trial.

"We are pleased that these three very dangerous men received sentences that will keep them off our streets for the rest of their lives," Prince George's County State's Attorney Angela Alsobrooks said in a statement.
Two men convicted of carrying out the slaying, Stanley Winston and Anthony Cannon, were sentenced to life plus 105 years. A jury convicted the three on numerous charges, including first-degree murder, in the December 2012 shooting death.

Nicoh Mayhew had been set to testify against his nephew, who was charged with the 2011 murders of Anthony McKelvin and Sean Ellis. Brian Mayhew is already serving a life sentence for the double slaying.
"Witness intimidation is absolutely unacceptable and today we sent a message that if an individual attempts to interrupt our system of justice by preventing a witness from testifying, we will prosecute them and seek the maximum penalty under the law," Alsobrooks said.
Copyright AP - Associated Press