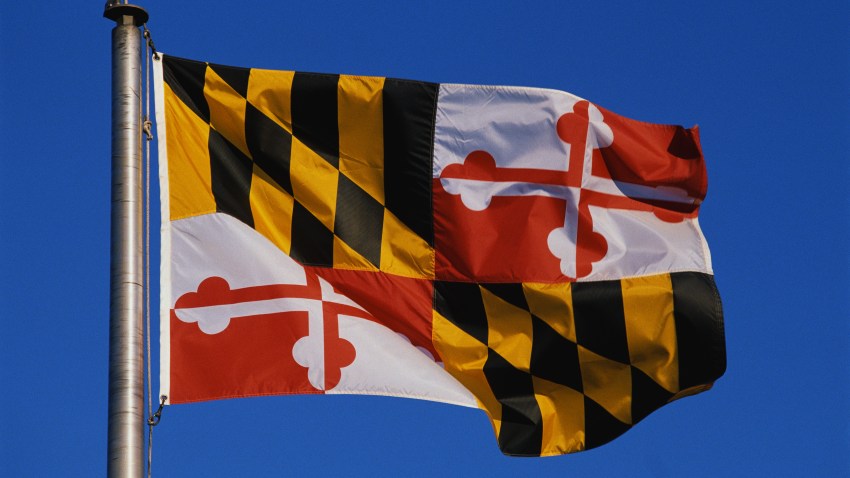 Legislation to battle heroin and opioid overdoses in Maryland with education, prevention, treatment and law enforcement was signed into law Thursday by Gov. Larry Hogan.
Matt and Cheryl Godbey, whose 24-year-old daughter Emily died in November from a fentanyl overdose, came from Frederick, Maryland, for the bill-signing ceremony. Matt Godbey applauded a new law that will bring stiffer penalties to drug dealers who knowingly sell fentanyl resulting in a death. Fentanyl is a painkiller that is often combined with heroin, with deadly results.
Drug dealers were so aggressive in selling drugs to his daughter, Godbey said, they would pull up to the drive-thru window at the fast-food restaurant where she worked to place drugs in front of her when she was trying to quit.
"It killed her so fast, she couldn't even close her eyes. They found her sitting in a chair with her eyes open,'' Matt Godbey said. "We just don't want other families to hurt like we are.''
One measure is called the HOPE Act. It requires hospitals to set a new protocol for discharging patients treated for substance abuse disorders. It creates a 24-hour emergency hotline and establishes a 24/7 crisis treatment center for people experiencing mental health and substance abuse crises. It also increases access to the overdose-reversal drug known as naloxone. The bill also provides added funding for community behavioral health providers.
Sen. Kathy Klausmeier, a Baltimore County Democrat who sponsored the measure, said she worked to make the bill as comprehensive as possible to fight the stubbornly disturbing rise in overdose deaths. She said the only thing lawmakers didn't do was to put the words "please keep it in your prayers'' in the law.
"Because that's what we need to do, because I feel like it just keeps getting worse and worse and worse,'' she said.
Sen. Michael Hough sponsored legislation to create an added 10-year penalty for people who knowingly sell fentanyl resulting in an overdose death. The Frederick County Republican said his county has been particularly hard hit by the scourge.
"Lots of young people dying and overdosing,'' Hough said. "It's just a real epidemic.''
A separate bill is called the Start Talking Maryland Act. It requires education programs in schools on opioid addiction.
The governor signed 209 bills at his last scheduled bill signing from the legislative session that ended last month.
At a separate news conference, Hogan vetoed a bill that would require businesses with 15 or more employees to allow employees to earn up to five paid sick days, saying it would kill small businesses. Democrats who support the bill said a veto override will be a priority in next year's session.
Here's a look at some other bills signed by the governor Thursday:
MEDICAID-ADULT DENTAL
Authorizes expansion of Medicaid adult dental coverage.
BEE HABITAT
Prohibits pesticides known to harm pollinators on state land designated as pollinator habitats.
SCHOOL TESTING
Limits school testing to 2.2 percent of the school year. That's about 24 hours for elementary and middle schools and about 26 hours in high schools, except for eighth grade, which would be limited to about 25 hours.