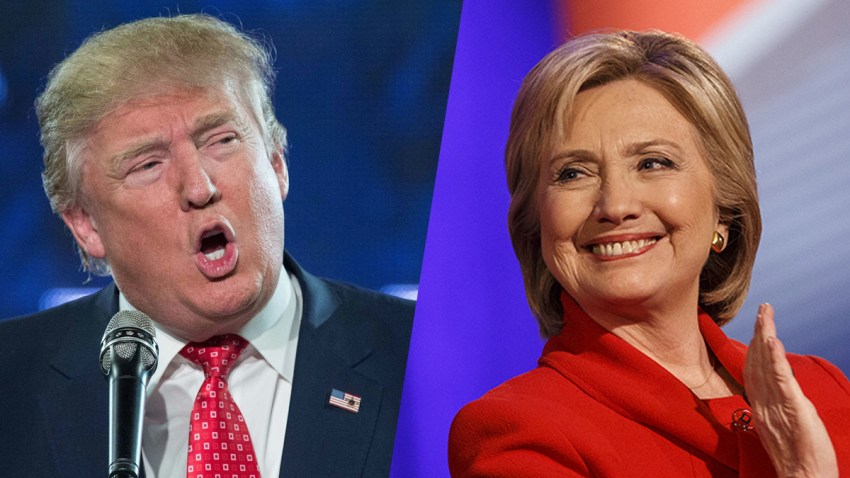 One very feisty Virginia woman chose death over voting in this year's presidential election, at least according to her obituary.
"Faced with the prospect of voting for either Donald Trump or Hillary Clinton, Mary Anne Noland of Richmond chose, instead, to pass into the eternal love of God," the obituary reads.
Noland, 68, died Sunday after a long battle with lung cancer, her husband, Jim Noland, told NBC12 in Richmond.
Noland's qurky obituary has been getting a lot of attention, but her family says it wasn't meant to be a political statement. Jim Noland told NBC12 that one of the couple's sons hoped to capture his mother's spirit and sense of humor with the obituary's opening line.
Jim Noland said he's sure his wife is laughing along with them in heaven.
Mary Anne Noland's obituary is not the first to include commentary about this year's heated presidential race.
Last week in Alabama, relatives of 34-year-old Katherine Michelle Hinds, published an obituary that included, "In lieu of flowers, do not vote for Donald Trump.''
Hinds' mother, Susan Pool, said her daughter did not like the presumptive Republican presidential nominee and feared for the future for her three young children if he's elected. Pool never talked to her daughter about the possibility of including an anti-Trump message in her obituary, she said, but knows she would have liked it.
Just before dying earlier this month, Carl Crocetti, of Stoughton, Massachusetts, told his companion he wanted Donald Trump to be president. The Enterprise of Brockton, Massachusetts, reported his family tried to honor that wish by wrapping up his obituary with the request "that people elect NOT to vote for Hillary Clinton in the presidential election in November.''
Copyright AP - Associated Press