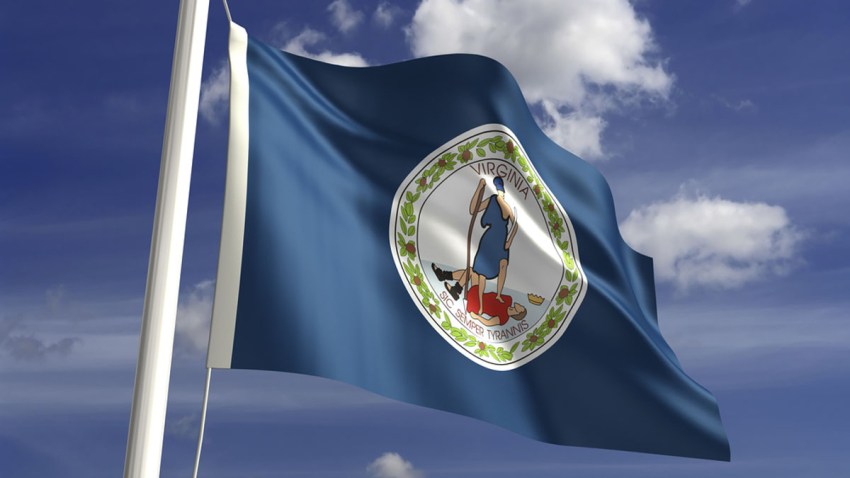 All 140 seats of the Virginia General Assembly are up for election next month, but many voters won't have much of a choice at the ballot box on Election Day.

Less than half of contests for state Legislature will have more than one candidate, and only a small percentage of contested races are expected to be close.

For critics of the state's current electoral map, the lack of meaningful competition is largely a symptom of what they say are unfairly drawn maps designed to benefit incumbents.

"Today with gerrymandered districts, good people aren't running,'' said Democratic Gov. Terry McAuliffe.

In the state Senate, 22 out of 40 races have more than one candidate, but only six are expected to be close. In the House, only 38 out of 100 have two or more candidates, with only a handful expected to be competitive.

The chief architect of the 2011 Republican legislative redistricting plan testified in federal court earlier this year that raw political self-interest was at work when the maps were being drawn. Del. S. Chris Jones testified that he tried to accommodate requests from 75 to 80 delegates who sought to tweak lines, sometimes to draw out precincts where they had historically performed poorly or to draw out a potential primary challenger.

But those requests were made by Republicans and Democrats alike, and GOP lawmakers dispute that the current map is squelching competition.

Republican Del. Greg Habeeb, said there are many factors that explain the lack of competition, and a lack of effort by the Democratic Party to recruit candidates is one of them.

He noted that Republicans currently control more than a dozen House districts that President Barack Obama won in 2012. Some of those seats aren't being contested this year by Democrats.

"It's not our fault that Democrats choose not to run candidates,'' Habeeb said.

This year's lack of competition isn't a new phenomenon nor is it unique to Virginia, said Ronald L. Heinemann, professor emeritus of History at Hampden-Sydney College and biographer of U.S. Sen. Harry F. Byrd Sr., whose political machine controlled Virginia politics for more than 40 years.

Under the Byrd machine, legislative lines were drawn to favor rural districts over urban areas and often had to be redrawn under court order, Heinemann said.

That's an outcome Democrats and some advocates are hoping will happen again.

A panel of federal judges has ruled 2 to 1 that Virginia's congressional maps should be redrawn after Democrats filed a lawsuit alleging that Republicans unconstitutionally crowded black voters into one particular congressional seat.

Democrats were hoping for a similar outcome based on the same legal arguments involving the state House districts, but a different panel of federal judges ruled 2 to 1 on Thursday that the current state House districts were legal. The plaintiffs in the case have signaled they intend to appeal.

A third redistricting lawsuit was filed in state court last month by a nonprofit group alleging that 11 House and Senate districts need be redrawn because they not compact, which state law requires.

Copyright AP - Associated Press