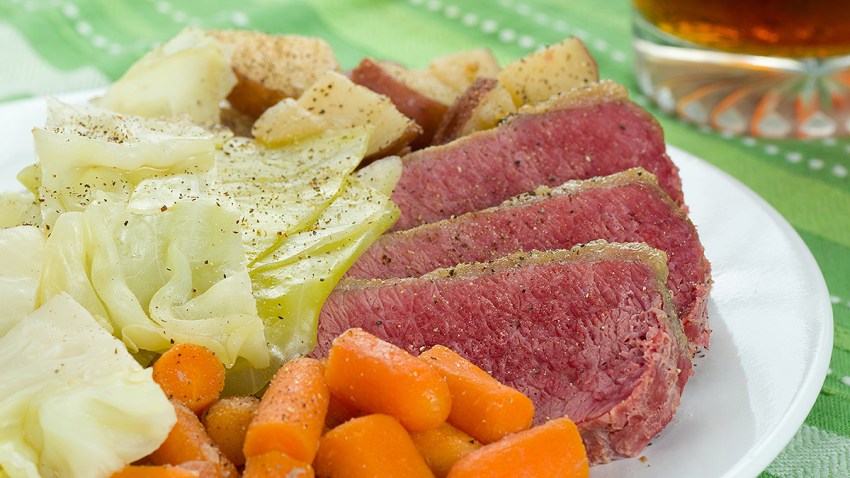 Many Roman Catholics who ordinarily abstain from eating meat on Fridays during the 40 days before Easter have been given a St. Patrick's Day pardon.
The Washington-based Catholic News Service reports that many bishops across the country are giving the green light to eating the traditional corned beef and cabbage this year.
Cardinal Donald Wuerl of the Archdiocese of Washington is among those who have granted Catholics an exception to abstaining from meat on Friday.
"Catholics who avail themselves of this dispensation are encouraged to consider abstaining from eating meat the following day," the Archdiocese of Washington wrote in a statement March 4.
The Catholic Diocese of Arlington, Virginia, also gave an exception in a statement on its website.
"Having taken into consideration both past practice and present circumstances, and having judged that it would serve the spiritual good of the faithful, Bishop Burbidge has granted to the faithful of the Diocese of Arlington, as well as to any visitors or travelers who may be physically present within the territory of this diocese, a dispensation from the obligation of abstinence from meat on March 17, 2017," the statement said in part.
As of late February, dioceses or archdioceses allowing the pardon also included New York; Baltimore; Milwaukee; St. Paul and Minneapolis; Atlanta and Savannah, Georgia; Omaha, Nebraska, and Jefferson City, Missouri.
Copyright AP - Associated Press