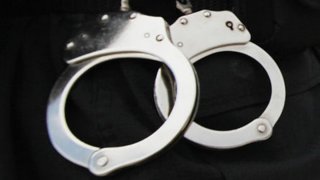 An armed man who escaped from sheriff's deputies in Loudoun County, Virginia, Thursday has been apprehended, authorities say.
Terry Settles, 48, was found in a wooded area between Bull Run Post Office Road and Braddock Road, the sheriff's office said. Authorities said he was armed with a knife and barricaded himself in the wood line.
Settles eventually surrendered and the sheriff's office said they found a gun in his possession when they arrested him.
Earlier in the day, Settles drove off when deputies tried to serve him warrants from neighboring jurisdictions. He was later spotted on foot in the area where authorities apprehended him.
Multiple law enforcement agencies searched for Settles including the Loudoun County Sheriff's Office, the Fairfax County Police Department, the Virginia State Police, the Prince William County Police Department and the United States Park Police.
Charges against Settles are pending in Loudoun County.
Stay with News4 for updates to this developing story.