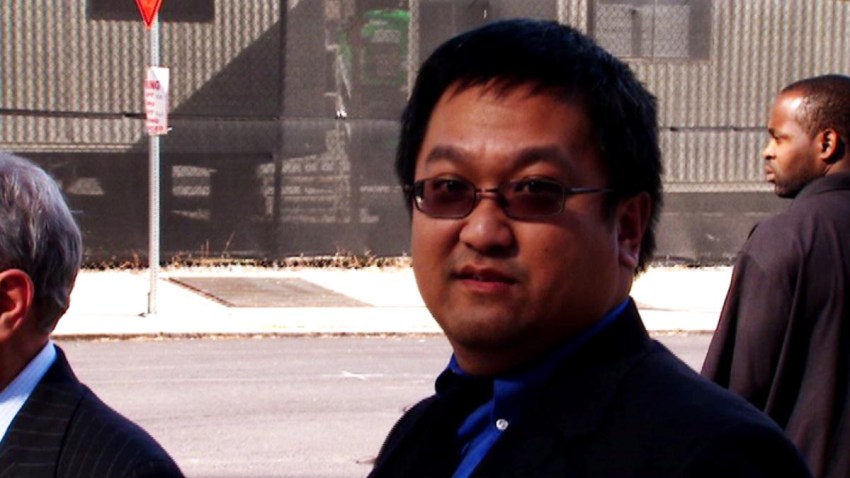 A judge sentenced a northern Virginia man to five years in federal prison for trafficking $13 million in cigarettes out of the commonwealth, including through an elaborate scheme captured on camera by the News4 I-Team.
Stephen Chen, a Fredericksburg small business owner, admitted making bulk purchases of tobacco from big box warehouse stores, then reselling the cigarettes illegally to accomplices for profit.
Those cigarettes were later trafficked to Pennsylvania and New Jersey to be illegally sold again, according to federal prosecutors.
Chen pleaded guilty to a federal money laundering charge in connection with his cigarette-smuggling operation.
I-Team cameras captured footage of Chen making bulk purchases at Northern Virginia Sam's Club and Costco stores. In one of those shopping trips, Chen purchased approximately $70,000 in tobacco.
I-Team cameras also recorded video of Chen loading dozens of cartons of tobacco onto one cart, then loading them into a van.
The I-Team's undercover investigation showed the addresses listed on Chen's paperwork did not correspond with any legitimate businesses.
In court filings, prosecutors said, "Chen would subsequently launder the cash proceeds of these cigarette sales through at least 20 different bank accounts that Chen and others maintained with at least 10 different banks."
In making its case, the prosecution told the judge about the News4 I-Team investigation, saying, "The defendant's activities had become the primary focus of an investigative TV journalist's expose of Virginia-based contraband cigarette trafficking."
Chen declined requests for comment when the I-Team asked why he trafficked cigarettes. He also declined to answer when asked if others in Virginia are undertaking similar schemes.
In court filings, Chen's lawyer said he was nonviolent and used his profits to support his family and prop up his legitimate business.
Costco and Sam's Club told the I-Team they now require cigarette buyers to show more ID and to show motor vehicle registration information. The stores said they also require buyers complete forms for cash purchases of more than $3,000.
Sam's Club issued the following statement in October:
Over the past year, we've become increasingly concerned about a small segment of members buying excessive amounts of cigarettes – much greater than our typical convenience store owner or licensed reseller.
We've been in discussion with state and local law enforcement and government officials regarding the best way to curb what we collectively believe could be illegal trafficking of cigarettes.
Beginning Sept 9, we've implemented additional requirements for tobacco purchasing for all Sam's Clubs operating in the state of Virginia. We're currently reviewing our tobacco purchasing policies and requirements in the other 49 states.
The following requirements for tobacco purchasing are now in effect:
A current valid governmental photo ID is required and must be presented by all members purchasing tobacco for resale and/or wholesale at the time of purchase.
Current vehicle registration must be presented for all resale and/or wholesale tobacco purchase. License plate information from the vehicle being used to transport tobacco purchased for resale and/or wholesale will be recorded on the CCTA log for reporting purposes.
Each member purchasing tobacco for resale and/or wholesale will be required to maintain current valid licenses and permits. Original copies of the current licenses and permits must be on file with Sam's Club.
Wholesale and resale members purchasing tobacco from Sam's Club must be registered with and reporting all sales via MSA. In the event Sam's Club is made aware of reporting discrepancies, we reserve the right to refuse any purchases of tobacco.
Any single cash purchase of $3,000.00 or more will require the member to complete an IRS Form 8300.
Sam's Club retains the right to physically verify business address and limit the amount of tobacco to be purchased or refuse purchases for any resale and/or wholesale member at our discretion.
In addition, we are in the process of terminating memberships of a small segment of individuals who we believe are not legitimate licensed resellers.