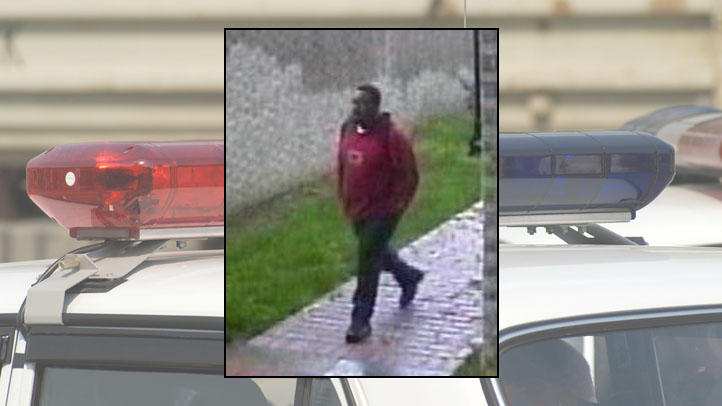 Police are asking for the public's help in identifying a man wanted for tossing large rocks at a Montgomery County home in April.
According to John Fitzgerald with the Chevy Chase Village Police Department, the suspect entered the backyard of a home in the 5500 block of Montgomery Street at approximately 1 p.m. April 29. He then repeatedly threw several large rocks at the home, causing thousands of dollars in damage to a set of French doors and a window.
The suspect is described as a black man, standing 6', and weighing 230 pounds. Police said he looks to be in his 30s, and at the time was wearing a red hooded sweatshirt, a blue backpack, dark blue work pants and dark shoes.
If you have any information on the man's identity, contact police at 301-654-7300 or call the tip line, 1-866-411-TIPS.