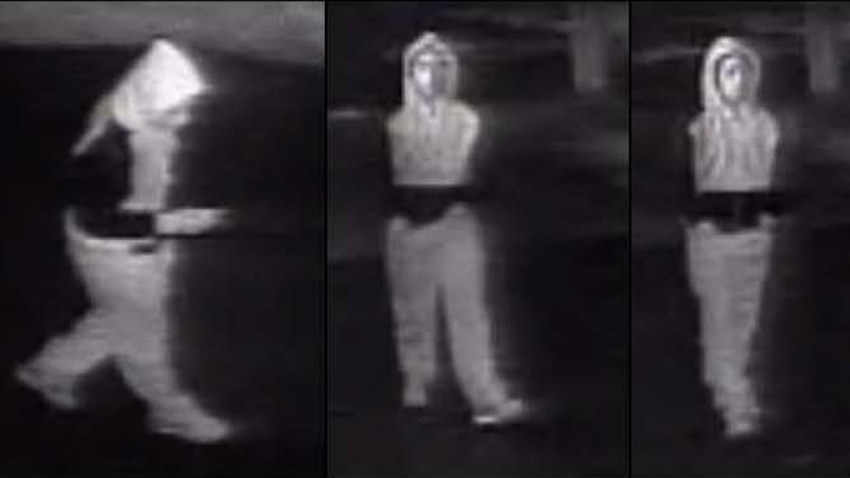 Manassas City Police released new video in hopes of finding a man who indecently exposed himself and sexually assaulted a woman outside a church earlier this year.
Between 7 p.m. and 8 p.m. Jan. 12, surveillance cameras captured a man walking around the grounds at the Bethel Lutheran Church at 8712 Plantation Lane in Manassas.
A woman inside the church saw the man exposed and touching himself outside and promptly called police.
Around that time, the man approached another woman in the church parking lot and asked for a cigarette. When she went to get one, he inappropriately touched her buttocks and fled the scene.
Police believe he may have escaped in a Chevy Blazer.
Authorities request that the public watch the surveillance video and see if they recognize the man. He appears to be wearing a light-colored sleeveless hooded sweatshirt and a black, long-sleeve shirt. Anyone with information can contact Detective Daniels at 703-257-8046 or cdaniels@manassasva.gov. Information that leads to an arrest will result in a $1000 reward. If callers would prefer to remain anonymous, they may use the confidential 24-hour tip line at 703-330-0330.