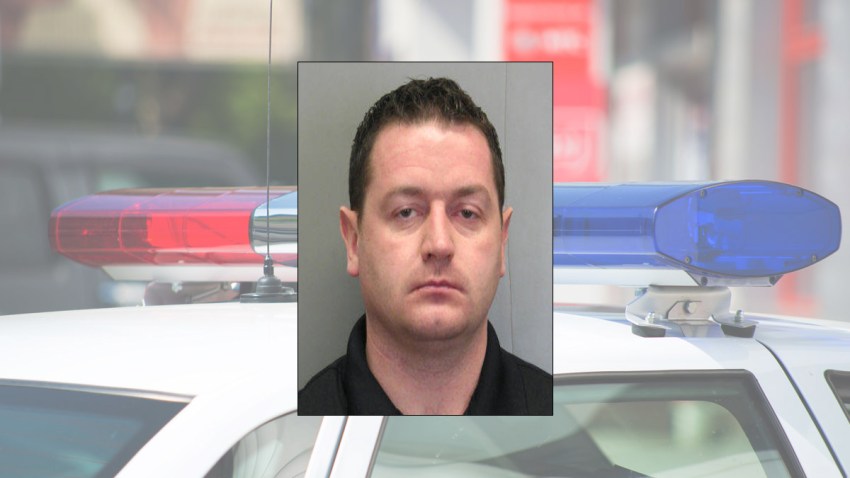 A 32-year-old Herndon man is charged with felony hit and run in connection with an accident in November that almost killed a woman.
Fairfax County Police had little to go on when they began their investigation but a piece of red car bumper recovered at the scene eventually led to the suspect, Enda Browne.
The 911 call came in just after 6:30 pm Nov. 16. A Reston mother, 37-year-old Nicole Sewell, was crossing Reston Parkway near Spectrum Center when she was hit by a vehicle. Police say she was thrown 80 feet and landed on the side of the road. The vehicle left the scene. A teenaged daughter who was with was with the victim was uninjured. Sewell was hospitalized and treated for life-threatening injuries.
News4 has obtained court documents that reveal how officers and detectives followed a trail that led to Browne. An officer who responded to the accident found a red piece of bumper from
the vehicle that fled the scene. A search warrant affidavit says, "through date stampings and manufacture labels on the bumper piece" the officer was able to determine the piece came from a 2014 Ford Fusion.
The next day, a report of a suspicious vehicle on Autumnwood Driver in Reston was called in to police. The responding officer noticed the car -- a Ford Fusion -- had a shattered windshield,
damage to the driver's side headlight and a dent on the hood .
The officer found the vehicle was an AVIS rental car. Investigators determined the car had been rented by Enda Browne. But when a detective contacted Browne and asked about the damaged car, Browne said "he had hit a deer or a cow or a sheep."
Browne said he'd taken the car to a Herndon auto body shop. Police seized the vehicle. The court documents say when Browne learned the car had been seized, he called Herndon police to report he'd actually been a victim of a carjacking the night of the hit and run accident.
After analyzing evidence gathered from the Ford Fusion police obtained an warrant for Browne.
The hit and run victim has been released from the hospital and is recovering at home.