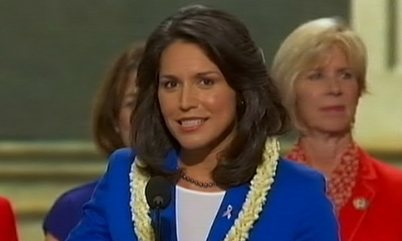 Authorities in the District of Columbia say they've arrested a man for making threats against Hawaii Rep. Tulsi Gabbard.

The U.S. Capitol Police and FBI said Aniruddha Sherbow was arrested Wednesday in Tijuana, Mexico. He was turned over to FBI agents in San Diego and will make his initial court appearance there before being returned to Washington, D.C.

Authorities say the alleged threats occurred Aug. 1 and Aug. 3 and were deemed credible. They did not elaborate.

Gabbard, a Democrat, was elected to Congress in 2012.