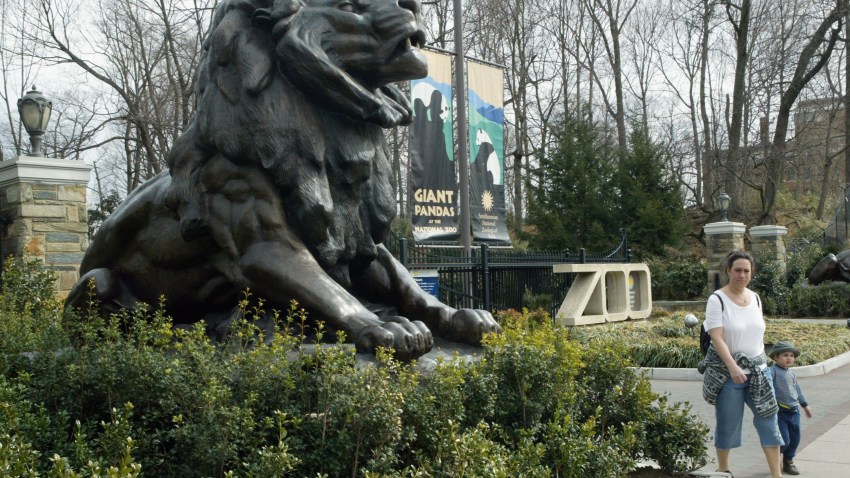 A 28-year-old man who officials said was disturbing visitors at the National Zoo Saturday afternoon had two outstanding warrants for his arrest, but police let him go free after an initial encounter.
Zoo officials first reported that Metro Police arrested the man, but two National Zoological Park Police (NZPP) officers told NBC4 that they detained Kevin Brandon Wright of 16th Street NW twice – and arrested him the second time.
Wright was allegedly acting in a disorderly manner at the zoo on Saturday, cursing, and disturbing visitors outside the elephant enclosure that has been closed for a multi-million dollar renovation.
Initial reports said Wright was in the elephant enclosure. But he "never actually entered the elephant house," nor did he have any contact with the elephants, said Lindsay Renick Mayer, a public affairs specialist for the zoo.
NZPP officers called Metro Police to review Wright's criminal history, if he had one.
Zoo officers do not have direct access to the NCIC (National Crime Information Center) database, the FBI's computerized index of criminal justice information. The NCIC, which NZPP officers say they have asked for and estimate that they would use at least three times a day on various investigative stops at the zoo, is often used by law enforcement for background checks.
But NZPP police said they were told that Wright's record was clear. Zoo officers then asked Wright to leave and escorted him out of the park.
Approximately 30 minutes later, Wright returned to the zoo and was bothering people once again, this time near the Cheetah Conservation Station, according to zoo police.
NZPP officers then took Wright into custody for unlawful trespassing and called MPD to transport him for booking. When MPD ran Wright's name through the NCIC system, presumably a second time, two outstanding warrants appeared. Those warrants were for complaints similar to the trespassing charge, according to officers.