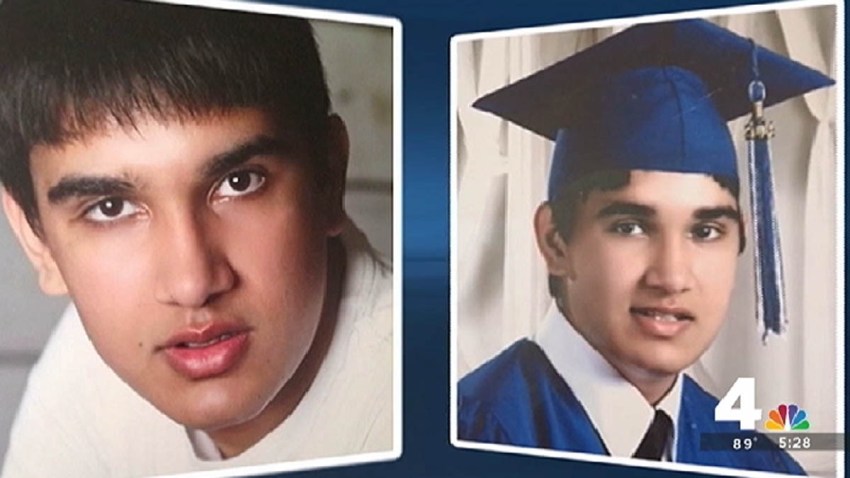 The Loudoun County teen behind the wheel when his friend died doing a stunt pleaded guilty on Monday to reckless driving and was sentenced to one month in jail.
Muhammad Umair Khalid, 17, died after he and his friend Shafin Karim, who was then 18, tried car surfing moves Aug. 5, 2014 in a parking lot near the Dulles Town Center mall in Sterling, Virginia.
Karim, now 19, was driving about 10 p.m. that night when Khalid rode on top of the trunk of a Subaru.
"[Karim] was going approximately 5 mph and ... he shifted it into neutral. That jolt in momentum was enough to cause his friend to slide off," Commonwealth's Attorney Russet Perry said.
Khalid suffered a severe head injury when he fell, and died of his injuries three days later, police said.
Karim initially told investigators he and his friend Khalid were trying to act out movie stunts and recording themselves.
More than a year after Khalid's death, Karim was sentenced on Monday to spend one month in jail, pay a $1,000 fine and have his license suspended for six months. He was initially charged with involuntary manslaughter, in addition to reckless driving.
Karim told News4 he had spent the past year reflecting on his friend's death, "just trying to move on. It's not going to be easy. I mean, it's a stupid mistake."
In court, Judge Thomas Horne told Karim, "These are always the most difficult cases because they involve people very close to you; a moment in time [in which] you exhibit extreme recklessness, the weight of which you'll carry for the rest of your life."
Karim apologized to Khalid's family and spoke about "teenagers doing stupid things."
"You're having fun, but you've got to learn the worst could happen," he said.