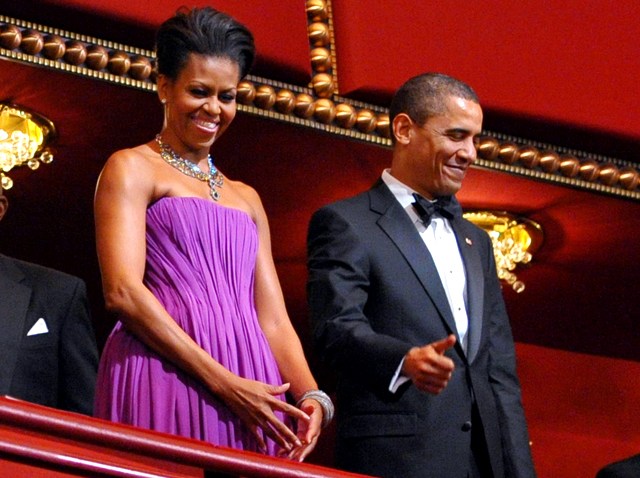 What do a Harvard freshman, the CEO of a budding supermarket chain, the wife of a Fairfax County Task Force member and an uninsured mother of two have in common? They all received invites to sit in first lady Michelle Obama's box during tonight's State of the Union Address.
The First Lady will have plenty of company, a party of 25 to be exact, including three locals. D.C. native Janell Holloway, a Banneker High School grad, was a D.C. Scholar with the White House Domestic Policy Council during the summer of 2009. Janell's now a freshman at Harvard.
Clayton Armstrong, also a D.C. native and former D.C. Scholar, is a freshman at the University of Arizona who's probably still pinching himself. As late as Monday night, Clayton was straining to keep news of his top-secret invite under wraps, even from his parents.
"It's been painful holding it in," Armstrong told the Washington Post, especially because he's flying home to attend the address and needs his parents to pick him up from the airport.
Rounding out the local trio who'll join the First Lady is Rebecca Knerr of Chantilly, Va. She'll be representing her husband, Captain Joseph Knerr. He leads Fairfax County's Task Force 1, now serving in Haiti. Knerr herself is a former Fairfax County firefighter and paramedic, who is currently an Emergency Physician's Assistant in Northern Virginia. She also works for Fairfax County Fire and Rescue, developing and delivering emergency medical services education to uniformed personnel.
Other guests joining the FLOTUS tonight include the Haitian Ambassador, small business owners, an uninsured mother of two, and a patient service manager who's now using a credit card to help pay her daughter's college expenses.