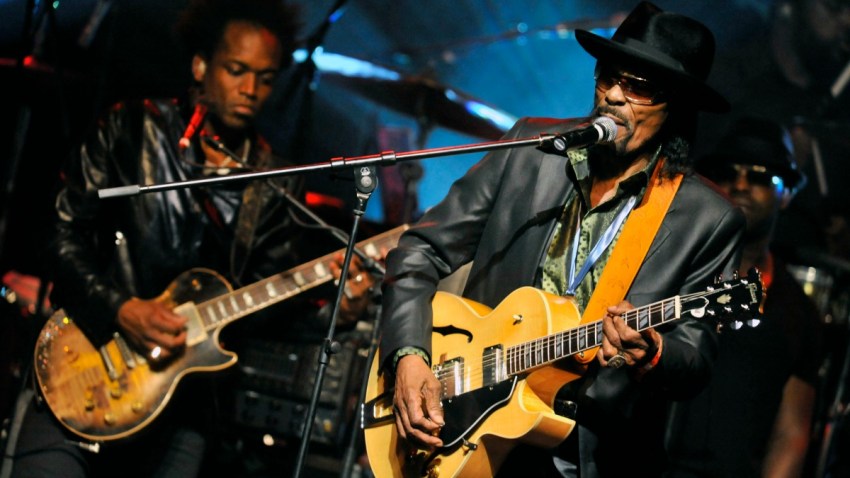 Go-go has long been Washington, D.C.'s official soundtrack, and Wednesday night TV One's music documentary series "Unsung" will profile the life of the godfather of go-go.
"Unsung: The Story of Chuck Brown and Go-Go," will profile Brown's life, his massive musical influence and the history of go-go. The hour-long episode, which started production in August 2014, will also delve into Brown's own struggle with poverty and drinking, according to the Washington Post.
Brown was known as the godfather of go-go for his role in developing the music genre during the early 1970s in D.C.
Under Brown's leadership, the funky genre rose to prominence and gained international traction. In the 80s and 90s, go-go gave D.C. a unique sound that teetered on national fame. He died May 16, 2012 of complications from sepsis.
The episode will feature interviews with recording artists, music historians, concert promoters and the late Marion Barry.
"Unsung: The Story of Chuck Brown and Go-Go" airs Wednesday at 8 p.m. on TV One.