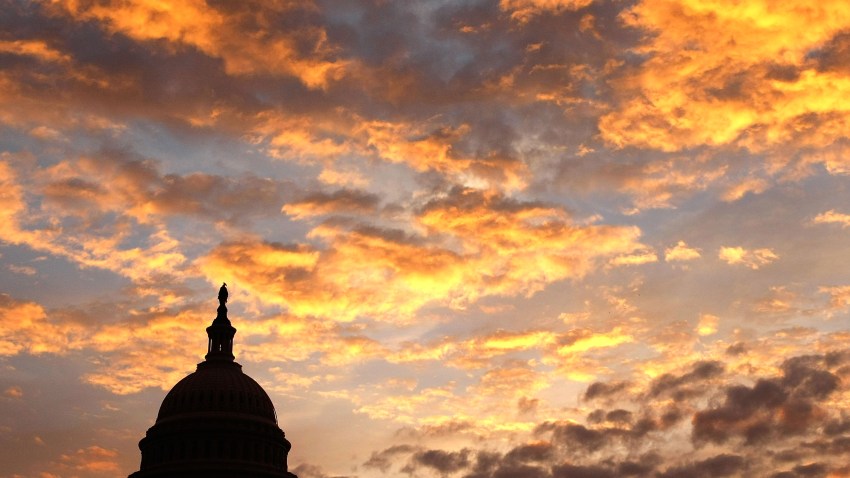 The following stories have been hand-seleted by the Assignment Desk at News4:
LANIER: BEATING WAS VIGILANTE JUSTICE
(WASHINGTON POST)
"It was past closing time at a popular rock bar called DC9 when Ali Ahmed Mohammed showed up, looking to get in, as police tell it. After being turned away at the door, he became angry. He picked up two bricks and hurled them through the nightclub's front window, witnesses told investigators. What happened next, about 2:30 a.m. Friday, was a "savage" case of "vigilante justice," D.C. Police Chief Cathy L. Lanier said. A co-owner of the club and four employees chased Mohammed, caught up with him, and stomped and pummeled him on the street in front of the club, at Ninth and U streets, Lanier said. He was pronounced dead shortly afterward at a hospital. "When you talk about a beating like this as a result of property damage ... it's just ridiculous," Lanier said at a news briefing Friday after the five men had been charged with second-degree murder. "He was tackled, punched and kicked.""

MANASSAS SEX SHOP OPENS THIS WEEK
(INSIDE NOVA.COM)
"The Manassas City Council recently learned for certain that it can't keep KK's Temptations from opening on Battle Street. The council members looked to the law firm of Hefty and Wiley in Richmond for a second opinion after the city attorney advised them that it couldn't prevent the opening of the sexually-oriented store in Old Town, according to a letter released Tuesday by the city manager's office. The Richmond firm corroborated the city attorney's opinion stating that the council could not rescind KK's business's occupancy permit or business license.The second opinion cost the city roughly $3,000, said Manassas City Councilman Jonathan L. Way.Way said having the second opinion may have been a "belt-and-suspenders" issue, but the city needed to do "everything by-the-book.""

NAKED FIREFIGHTER STILL ON THE JOB?
WTOP"Three days after D.C. Fire Chief Dennis Rubin said a firefighter photographed naked while cooking eggs in a firehouse had been placed on enforced leave, his spokesman tells WTOP the firefighter has actually never been taken out of active service. "The chief may have misinterpreted the briefing he had been given," says Pete Piringer, spokesman for D.C. Fire and EMS. WTOP has learned while Rubin was saying the unidentified firefighter was on enforced leave, the employee was actually at work at a Southeast D.C. firehouse. Rubin was not immediately available to explain the inaccuracy. Piringer said Rubin was involved in meetings and training sessions. "The chief apparently misinterpreted the briefing he received from the assistant chief of operations, who oversees internal affairs," says Piringer. During Tuesday's initial interview in Rubin's office, Deputy Chief Kenneth Crosswhite and Piringer were also present."

MARYLAND GAS PRICES JUMP
(BALTIMORE SUN) "Maryland gas prices, which remained stable through most of the summer and into September, have jumped 16 cents since the beginning of October to a statewide average of $2.79 for a gallon of unleaded, AAA Mid-Atlantic reports. The increase is steeper that the 14-cent rise reported nationally since Oct. 1, though Maryland prices still lag the U.S. average by 4 cents. According to AAA, the gas price increase has tracked the rise in the price of crude oil on world markets to more than $80 a barrel. AAA also called the recent weakness of the dollar "perhaps the strongest factor contributing to recent growth.""