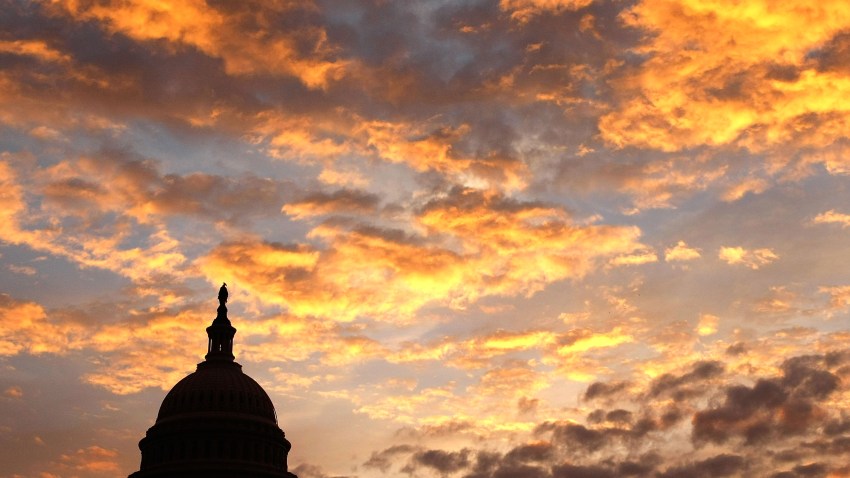 The following stories have been hand-selected by the Assignment Desk at News4:
WHAT KILLED 2 MILLION FISH?
Baltimore Sun: "It could be two weeks before state officials know for certain what killed an estimated 2 million fish in the Chesapeake Bay. Or, they may never find out the exact cause. Biologists with the Maryland Department of the Environment sent tissue samples from the fish, mostly juvenile spot 3- to 6-inches long, to state labs to pinpoint the reason they died. But for now, they believe a rapid drop in temperature in December caused cold-water stress, said MDE spokeswoman Dawn Stoltzfus."
HELEN THOMAS IS BACK
Falls Church News Press: "Legendary journalist and 50-year veteran White House correspondent Helen Thomas has come out of a seven-month retirement to resume her weekly political affairs column today, published in print and online exclusively in the Falls Church News-Press. Thomas' first column back appears on Page 13 of this edition, and its subject is Social Security reform. Now age 90, Thomas began her journalistic career in 1942 and has covered every U.S. president one a day-to-day basis as a White House correspondent since 1960. She declared her retirement abruptly on June 8, 2010 following a firestorm of criticism that arose from spontaneous taped comments she made the day before that some claimed to be anti-Semitic."
DRUNK MAN ARRESTED AT CHURCH
Fredericksburg.com: "A man who showed up at a North Stafford church late Tuesday apparently had a lot more than communion. Police said the intoxicated man damaged several signs in the church parking lot, drove through a guardrail and ended up passed out and stuck in a ditch by the time Stafford Deputy Ron Jones arrived at 11:19 p.m. Taylor Glenn Herchik, 23, who has addresses in Ohio and Quantico, was eventually awakened and charged with driving while intoxicated, hit and run, and refusing to take a breath test."
MARSHALL MONEY?
Insidenova.com: "Virginia may soon see Marshall Money. That is, if Del. Bob Marshall, R-13th District, has his way. The 20-year veteran plans to introduce legislation during the Jan. 12 session of the General Assembly that would call for the Commonwealth to study minting its own coins in order to compete with what he calls "the monopoly of the Federal Reserve System.""
MUST HAVE APPS
wtop.com: "There's an app for just about everything, but what ones are actually worth owning? Even as Apple and Google periodically promote certain apps in their virtual stores that they consider interesting or popular, not all apps are worth the time it took for them to be approved."