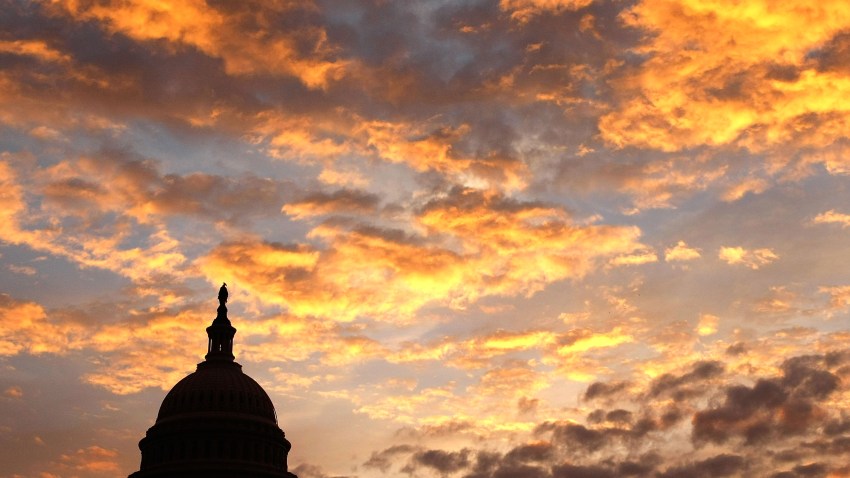 The following stories have been hand-selected by the Assignment Desk at News4:
SKIM SCAM
Baltimore Sun: "It wasn't your traditional bank heist, but thieves recently got away with more than $90,000 from Columbia Bank by using a scheme called "skimming." The thieves implanted a device in October on an ATM at the bank's Long Gate Parkway branch in Ellicott City, collecting account information each time a customer used the machine over two weekends, officials say. Armed with this information, they were able to withdraw money from customers' accounts — which the bank later replaced."
NOISY SITUATION
Gazette: "An attempt to protect community concerts in Montgomery County has some residents concerned their complaints about excess noise will no longer be heard. "Those concerts can get pretty loud already," said Francis Mullins, a Bethesda resident who lives on Leland Street. "I really don't think it should get any louder." County council members delayed a vote on a bill to increase the allowable noise levels for seasonal arts and entertainment in the county's urban districts — Bethesda, Silver Spring and Wheaton — and Strathmore Music Hall in North Bethesda on Monday. It is expected to be voted on Tuesday."
STUDY DRUGS
wtop.com/ GW Hatchet: "Lots of coffee, study groups and "all-nighters" are staples of any finals week. But prescription pills? "I've heard people talking about it, and they seem excited about it," says a student at George Washington University who did not want to be identified. Adderall and Ritalin are sometimes called "study drugs" on campuses, and the demand for them rises during the finals crush. Their intended usage is to treat those diagnosed with Attention Deficit Hyperactivity Disorder. For those without prescriptions, they're considered a means to remain focused on their studies for hours. About 16 percent of students at George Washington say they had taken Adderall or Ritalin without a prescription in the previous year, according to a survey published in the GW Hatchet."
BARRY YOGA TAX PROPOSAL
City Paper: Ward 8 Councilmember Marion Barry wants to extend D.C.'s sales tax to include: pet grooming, health clubs, armored car services, private investigations and admission to live performances.You'll recall that similar measures were considered last budget go round, but the all-powerful Yoga lobby put a squash to them. Anyway, Barry also wants to raise the tax rate on parking from 12 percent to 16 percent, and raise the minimum franchise tax from $100 to $1,000. All together, Barry says his proposed tax increases would raise $41.1 million and allow the council to restore cuts to social services proposed in Still Mayor Adrian Fenty's budget, specifically the cuts to welfare recipients that Barry initially proposed. Read his letter to the council here, wherein Barry explains his current stance on reforming welfare in D.C.
MONTGOMERY COUNTY FAIRGROUNDS DEVELOPMENT
The Examiner: " The owner of the Montgomery County Fairgrounds is taking steps to make the property more attractive to developers, but a fair official says they are not ready to sell the land just yet. Marty Svrcek, executive director of the Montgomery County Agricultural Center Inc., said Monday the nonprofit wants to change its zoning to mixed-use as part of a long-term plan. "The fairgrounds is not for sale," he said. "We just want to make sure we have operations in place should we ever have to move."