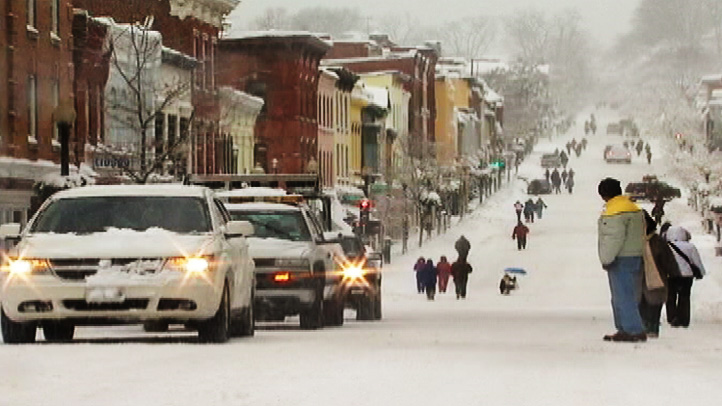 Last weekend's powerful storm was another indication that the entire Washington region has trouble reacting to natural disasters.
It seems after nearly every major storm or event, the leaders always say they need to do more planning. Whether it's snowstorms, or the rare, swift-moving thunderstorm -- or even, say, an earthquake -- the region seems slow to respond to any damage, power outages or traffic as a result.

On the Kojo Nnamdi Politics Hour Friday on WAMU Radio, two local leaders said the region can't keep being surprised by major threats to the infrastructure here.

"Look at the earthquake. If you really want, that was completely unexpected," said D.C. Del. Eleanor Holmes-Norton. "But that's what a terrorist attack would be, something completely unexpected.... That's what got me [about] the earthquake, that everybody, everybody fled for the same essential exit."

Norton, a former member of a security committee, said she had the Homeland Security Department set up a specific liaison to the Washington region, but has had little contact with that person.

"I haven't heard from him in so long they probably have a new one by [now]," Norton said.

Montgomery County Executive Isiah agreed the region is not fully prepared, but said mass evacuations aren"t the answer.

"There is no adequate form of transportation that will allow that to happen in a way that is orderly. There is no jurisdiction in this country that could do that," he said.

Leggett said he supports stronger efforts to get people to shelter-in-place when their impulse is to flee in a disaster.

"We need to convey the message that you may be safer by simply staying in place for an appropriate period of time rather than rush to the scene."