It's been three long weeks since anyone has seen Lizzy Colindres, 16, and her five-month-old baby, Aiden. And police are so worried about their safety that they spent Tuesday walking from door to door in the neighborhood where they vanished.
They're searching for anyone who saw anything.
"We don't know what kind of care the baby is getting," said Officer Tawny Wright of Fairfax County police. "We don't know ... food, nourishment, clothing. We don't know how they're getting all this stuff for the baby."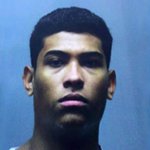 Colindres has a protective "stay-away" order against Aiden's father, Jose Castillo Rivas, 18. Police are not calling Rivas a suspect. However, they want to find him -- police say Rivas has gang ties, and they believe Colindres left with him out of fear.
Police also released a new photo of Rivas today, hoping that will help with the search.
"Obviously isn't a good situation," Wright said.
Local
Washington, D.C., Maryland and Virginia local news, events and information
"He's only 5 months old," police said as they showed neighbors a picture of Aiden. "He's a tiny little thing."
"Oh Lord," the neighbor said.
Colindres is 5 feet 6 inches tall and weighs 125 pounds. She has long, black hair with lighter highlights. Police say Rivera Colindres also wears eyeglasses.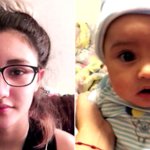 Castillo Rivas is 5 feet 9 inches tall and about 150 pounds. He has black hair and brown eyes. No clothing description was available. If you see him, call the police immediately.
Police are also working with the National Center of Missing and Exploited Children to reach as many people as possible.
Anyone with information that can help police is asked to call Fairfax County police at 703-691-2131.