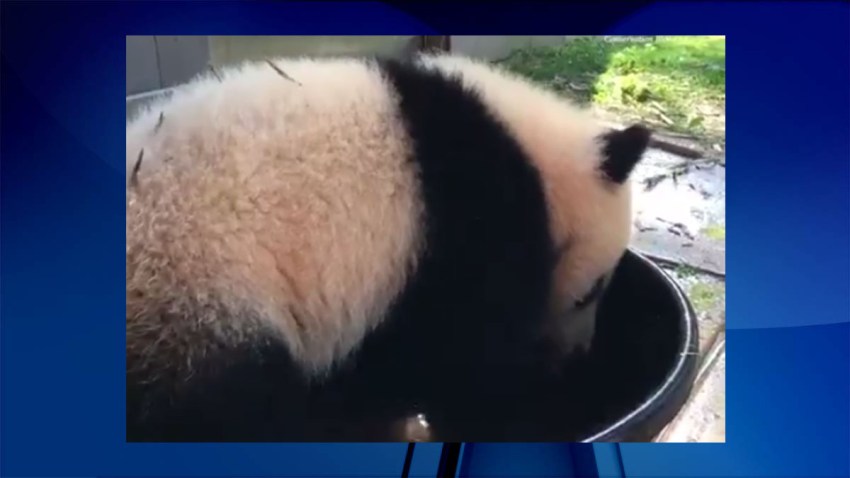 It turns out Bei Bei enjoys a nice bath just as much as his dad Tian Tian.
Video from the National Zoo shows the giant panda cub plopping into a tub of water and rolling on his back.
"Keepers gave #BeiBei a tub of water recently and he plopped himself right in it," The National Zoo posted to Twitter.
Last month, Tian Tian took a bubble bath outdoors. Click here to watch him enjoy the soap and suds.