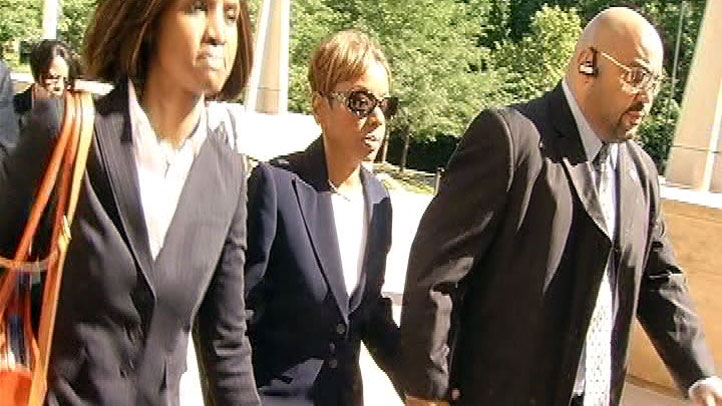 Outgoing Prince George's County Councilwoman Leslie Johnson surrendered all of her county-issued equipment Friday.

On Tuesday, The embattled Prince George's County Councilwoman who pleaded guilty to evidence tampering last week announced her decision to resign effective July 31. The rest of the council members agreed she should resign immediately and said they would take steps to cut off funding for her county-issued vehicle, cell phone and any other government-related spending.

Johnson surrendered the vehicle, the phone and its related accessories to Council Administrator Robert Williams Jr. Friday. She also turned in her laptop and its accessories and her reserved parking permit for the county garage.

Johnson pleaded guilty on June 30 to tampering with evidence. Her charges were in connection to a criminal corruption probe of her husband, former county executive Jack Johnson. Prosecutors said Johnson hid nearly $80,000 in her underwear and flushed a check for $100,000 down the toilet.

Jack Johnson pleaded guilty to corruption charges and awaits sentencing in September.

With her plea, Leslie Johnson would have had to resign her seat upon sentencing, which is scheduled for Oct. 13. The maximum sentence she could receive is 20 years in prison.