Every Christmas for nearly 30 years, a house on Good Luck Road in Lanham, Maryland, has had light-up reindeer on the roof, candy canes and gingerbread men all over the lawn, and rows and rows of lights.
This year, it will be dark.
Homeowner Ted Adelman is taking a break from creating his annual Christmas display as he fights cancer, he told News4.
"Five, six months ago, we found out that I have ... cancer, and it has wiped me out terribly," he said.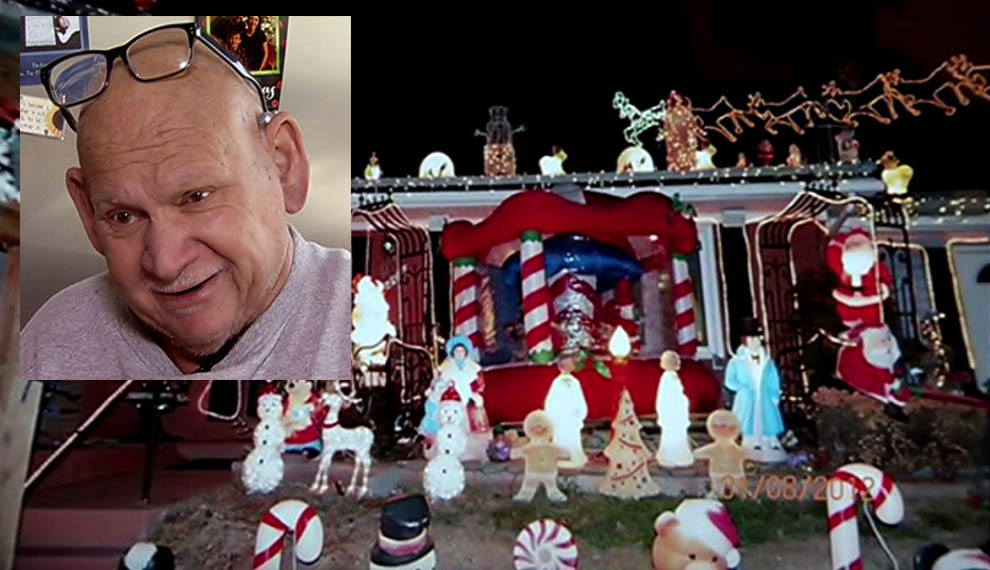 It was 26 years ago when Adelman, now 77, first created what has become a holiday tradition for many families in Prince George's County.
"We have people that come and every year — they bring their kids or grandkids to see it because their parents brought them to see it when they were kids," Adelman said.
Visitors from Jamaica, France and Russia have stopped by to marvel at the lights.
The decorations extend to the inside of the home, and Adelman usually dresses up as Santa.
"I go crazy for it. I have a fantastic time with it," the great-grandfather said.
But it's not easy.
"To prepare and get it ready, you're looking at about 400 hours between Halloween and Christmas," he said.
This year, Adelman said he's not up to creating the display he loves.
"At night when I look out and the lights are missing, it hurts," he said.
He said he knew neighbors and even people who just regularly drive by must have wondered why the lights were not up this year.
"One of the neighbors stopped by one night and said, 'I don't know what's wrong, but I know something is if you haven't put the lights up,'" Adelman recalled.
He said he will sit out the holiday fun this year, but his famous display will return in 2017.
"I'm not giving up. My plan is to be 100 years old and build that display," he said.
CORRECTION (July 3, 2017, 1:40 p.m.): An earlier version of this article mispelled Ted Adelman's name. He was Ted Adelman, not Ted Adleman.