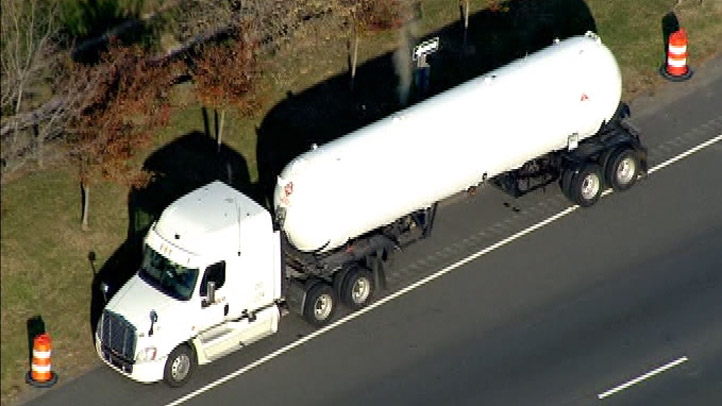 Drivers should avoid the Chesapeake Bay Bridge due to a tanker truck leak on Route 50 on the eastern side Tuesday afternoon.
Transit officials shut down the bridge in both directions for a time. It reopened before 5 p.m. after the truck was moved, but traffic remained backed up in the area.
The tanker was carrying 9,000 gallons of propane. It's unclear what caused the leak.
Stay with News4 and NBCWashington.com for updates as they become available.