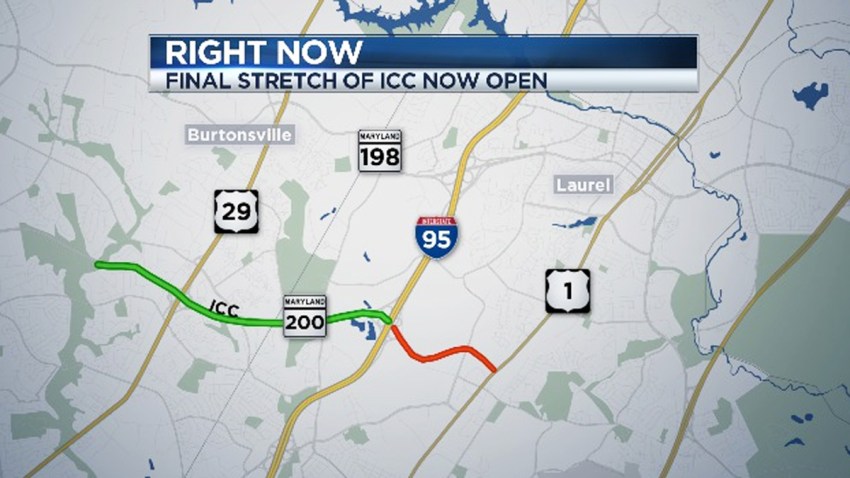 The final stretch of Maryland's Intercounty Connector is now open.
Crews opened the segment, which runs from Interstate 95 to Route 1 in Laurel, over the weekend.
The trip does come with a price. During rush hour, the entire 19-mile stretch -- from Gaithersburg to Laurel -- costs $4.40.
The first leg of the ICC opened in 2011.