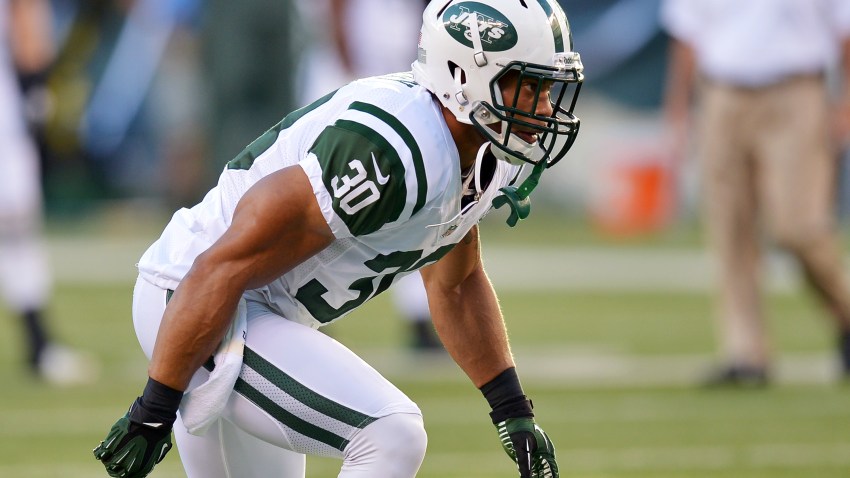 The list of high-profile draft picks and free agents that have busted as members of the Washington Redskins is so long...well, it's long. Unfortunately, "Yo Mama" jokes haven't reached the "long" phase yet (and sadly never will).
But LaRon Landry is one of them. After being selected by the 'Skins with the sixth overall pick in the 2007 NFL Draft, Landry had a solid career in Washington, but could not stay healthy near the end of his five-year stay and both sides mutually parted ways.
Apparently, Landry is still a bit sour about how the Redskins handled him medically and spouted off about it to The New York Daily News last week:
"That's why they have great doctors and they have okay doctors, great trainers and okay trainers," Landry said. "(The Redskins) had people who just had the job title, but not the passion for their job. . . . I don't respect the training staff at all. I don't respect the coaches over there. I don't respect (Shanahan). I do respect Coach (Joe) Gibbs, who brought me there, and Coach Gregg Williams. I respect that 2007 organization. After 2007. . . . nonexistent."
Landry's 2010 and 2011 seasons both ended with Achilles-related injuries, but he avoided surgery both times, instead opting to utilize "alternative medicine and stem-cell treatments," according to the article.
Meanwhile, if the Redskins organization is "nonexistent," then how have I been able to write copious amounts of Redskins-related blog posts over the last several months? Huh? Huh, LaRon?
I should probably stop. I wouldn't like Landry when he's angry.
Please don't hurt me.
---
Follow Adam on Twitter @AdamVingan and e-mail your story ideas to adamvingan (at) gmail.com.