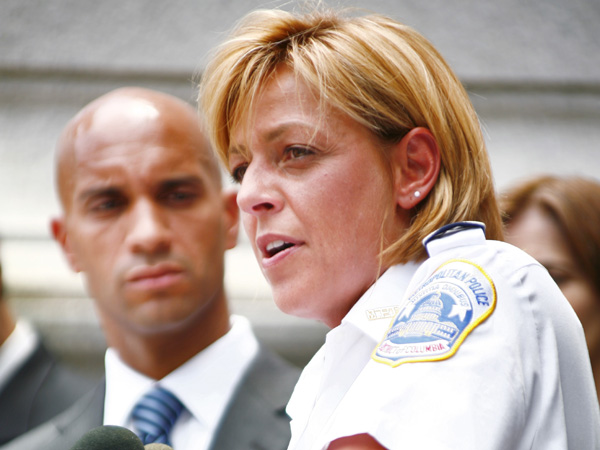 Police Chief Cathy Lanier is concerned that the District of Columbia is the region's lone jurisdiction that does not participate in a program that provides immigration authorities with access to fingerprint data, WTOP reported.
Sixteen jurisdictions in Maryland and Virginia surrounding Washington have joined Secure Communities, which sends inmates' fingerprint information to U.S. Immigration and Customs Enforcement.
There have been at least a few murders in which the person responsible for the slaying had been arrested on several occasions in Washington but was never identified, Lanier said. Had that happened sooner, she said, those murders may have been prevented.
The D.C. Council is considering a bill to stop police from joining the program.
Copyright AP - Associated Press