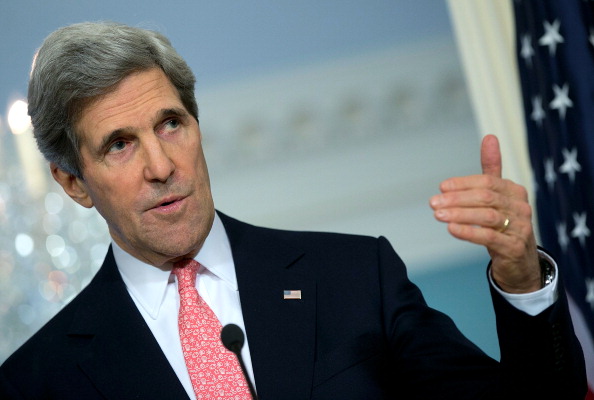 John Kerry will deliver his first foreign policy speech at the University of Virginia since becoming secretary of state.

Kerry's address on Wednesday will come days before he leaves on his first overseas trip as secretary of state. He is scheduled to make a nine-nation visit to Europe and the Mideast.

At U.Va., Kerry will speak to students and faculty about the importance of robust U.S. diplomacy and the links between diplomacy and the lives of ordinary Americans.

The speech will be the first in a series planned by the former U.S. senator from Massachusetts. He plans to explain to domestic audiences what the public gets out of government investment in foreign affairs.

The choice of U.Va. has some special significance. It was founded by Thomas Jefferson, who served as the nation's first secretary of state.
Copyright AP - Associated Press