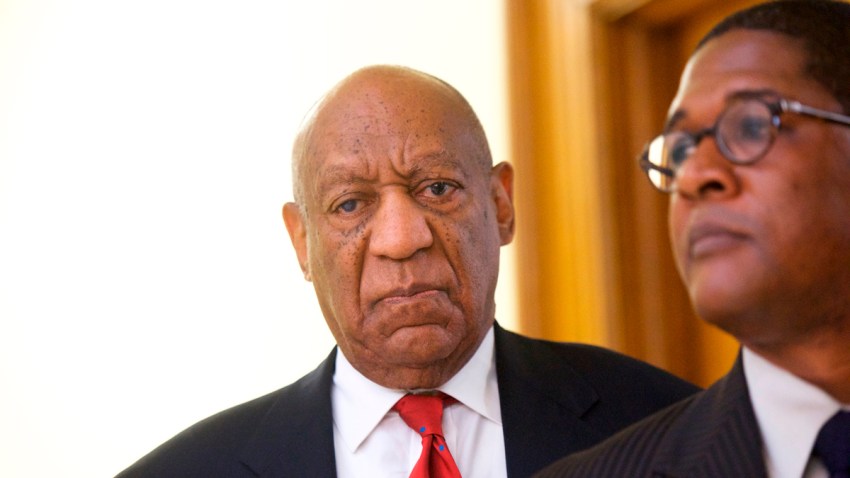 The Kennedy Center has rescinded two high-profile awards it bestowed on Bill Cosby following the comedian's sexual assault conviction.
The Kennedy Center's board of trustees voted Monday to rescind the Kennedy Center Honors Cosby received in 1998 and the Mark Twain Prize for American Humor received in 2009.
"As a result of Mr. Cosby's recent criminal conviction, the Board concluded that his actions have overshadowed the very career accomplishments these distinctions from the Kennedy Center intend to recognize," a statement from the Kennedy Center said.
Last week, Yale University's board of trustees voted to rescind the honorary degree it awarded Cosby, joining numerous other universities in revoking honors. Cosby received the honorary degree in 2003.
The school said it's committed to both "the elimination of sexual misconduct and the adherence to due process."
Jurors in Pennsylvania convicted Cosby on April 26 of drugging and molesting a Temple University employee at his suburban Philadelphia home in 2004.
Before the verdict, more than 20 colleges and universities across the U.S. had revoked honorary degrees from Cosby in light of the allegations against him. Others including Temple, Johns Hopkins University and Carnegie Mellon University revoked honors afterward.
Also, the organization that bestows the Academy Awards has expelled Cosby from its membership.
It's the first major decision since the Academy of Motion Picture Arts and Sciences implemented revised standards of conduct for its over 8,400 members following its expulsion of disgraced mogul Harvey Weinstein in October.
Copyright AP - Associated Press