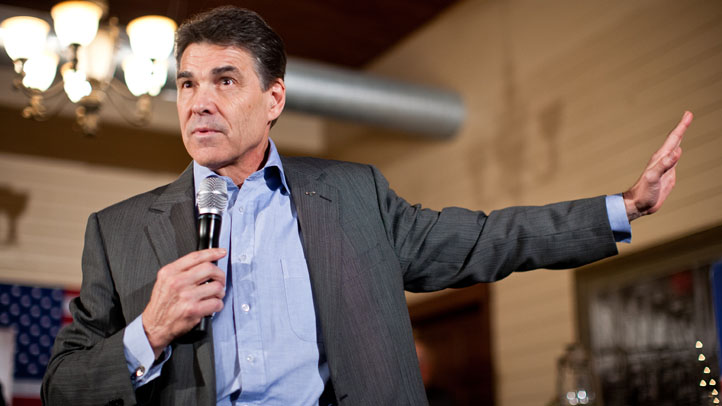 Texas Gov. Rick Perry's hopes to sue his way onto the Virginia primary ballot were dimmed Thursday.

A Virginia judge scheduled a hearing on Rick Perry's challenge for January 13, after the ballots will already have been printed up.

By law, ballots must be printed by January 9.

Texas Gov. called the Virginia code "overly burdensome and unconstitutional" that requires presidential candidates to submit 10,000 signatures by 5 p.m. on December 22 in order to get a spot in the state's primary election for the Republican presidential candidate. Along with Newt Gingrich, he failed to get the necessary number of signatures in on time.

Perry's campaign filed a motion asking that Virginia's State Board of Elections and the state's GOP chairman be barred from enforcing the state residency requirement.

The challenge has also been brought in federal court, which caused Virginia District Judge John A. Gibney Jr. to bristle.

The Times-Dispatch reports on the exchange:
Earlier Gibney, noting the deference Perry gives states over the federal government, asked, "Why is this case now in federal court?"

"It looks to me like it's asking the federal government to get involved in state affairs," he said. "Our state courts in Virginia are obligated to enforce federal law and they act quite promptly," said the judge.

Joseph M. Nixon, of Houston, one of Perry's lawyers, said the case could more efficiently be handled in federal, rather than state court. He also said the case concerns an issue that "is the cornerstone of democracy."

"This is a federal issue . . . that may have national implications," said Nixon. Nixon also argued that current state requirements, "preclude Virginians from meaningfully participating" in the electoral process.


Virginia's Republican primary will be held on March 6.