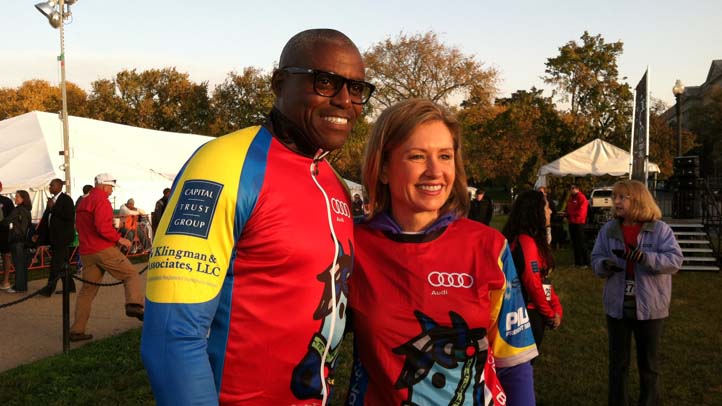 The Audi Best Buddies Challenge, a series of athletic events to help raise money and attention for people with intellectual and development disabilities, drew 1,500 participants and raised over $2.5 million on Saturday.
Special guests includes Washington Capitals/Wizards owner Ted Leonsis, actor Kevin Spacey, Miss Teen USA Cassidy Wolf, and Cleveland Cavaliers guard Kyrie Irving.
The yearly event had to make some changes during the 16-day government shutdown:
The 5K run/walk and student fun run have been relocated from the Mall and will start and finish at Morven Park, in Leesburg, Va., the original site of the Victory Celebration and Concert.
Its usual 100-mile ride was canceled. Participants have been moved to the 100K (62-mile) ride, which will go off as originally planned, departing from Poolesville Golf Course in Poolesville, Md., at 9 a.m. (click here for a map).
The 20-mile ride has been relocated as well. For the latest updates, go to the Best Buddies website.
The Audi Best Buddies Challenge supports Best Buddies International, a global volunteer movement that creates opportunities for one-to-one friendships, integrated employment and leadership development for people with intellectual and developmental disabilities.
This year's D.C. event was emceed by News4 anchor Doreen Gentzler.
Visit the Best Buddies website for more.