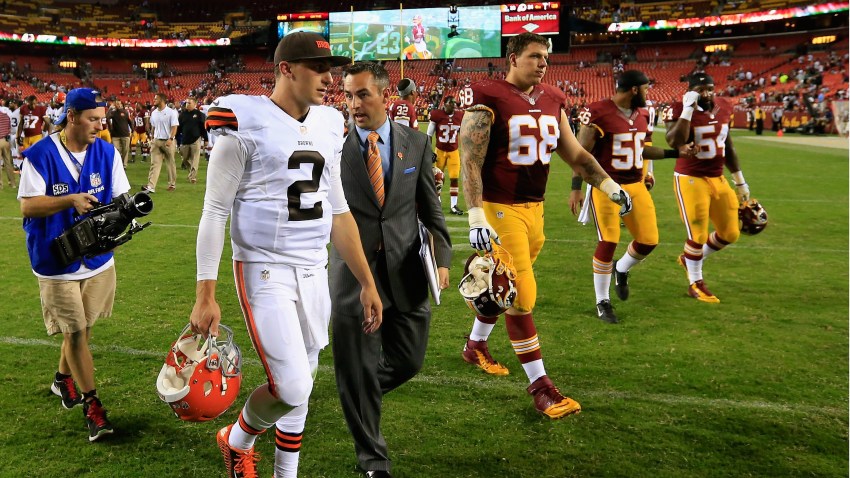 Cleveland Browns quarterback Johnny Manziel has been fined $12,000 for extending his middle finger to the Redskins bench during their preseason game Monday.
Browns QB Johnny Manziel was fined $12,000 for flipping bird at Redskins bench Monday night, per league source. — Adam Schefter (@AdamSchefter) August 22, 2014
Following a third-quarter incompletion, ESPN cameras caught Manziel flipping the bird toward the Redskins as he trotted toward the huddle.
"I felt like I did a good job of holding my composure throughout the night, and you have a lapse of judgment and slip up," Manziel said following the game.
That slip-up will cost Manziel, who will start the season as the Browns' backup after Brian Hoyer earned the starting job.
"It was hilarious," Orakpo told ESPN of Manziel's gesture earlier this week. "We were messing with him a little bit, just saying this ain't college and stuff like that. We were having a little fun. … Manziel flipped us off. It was something funny. We were all laughing on the sidelines."
---
Follow Adam on Twitter @AdamVingan and e-mail your story ideas to adamvingan (at) gmail.com.