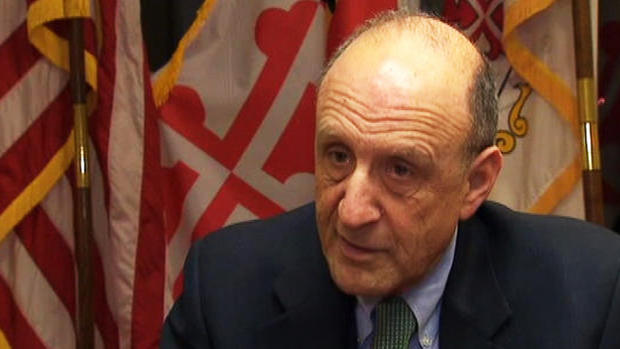 Former Anne Arundel County Executive John Leopold, released after serving 30 day in jail, reflected on his time there in an essay and poem he sent to a local newspaper.

The two-page essay, titled "A View from the County Jail," was sent to The Capital of Annapolis on Wednesday. In it, the 70-year-old Leopold wrote about being able to see a few rooftops and leafless trees.

"From my window, I could see the rooftops of four or five houses through brown, leafless trees off in the distance. I wondered if I had ever met the occupants of these homes or knocked on their doors in some past election campaign," it read in part.

Leopold also sent the newspaper a 15-line poem called "The Inmate."

The Capital of Annapolis reports:
"The Inmate" is comprised of three stanzas, and at least the first two-thirds of it appear to stem from Leopold's observations of another inmate, said Stewart Moss, an Annapolis poet and executive director of The Writer's Center in Bethesda.
Leopold was released from the county detention center last week. He still must serve 30 days of home detention, perform 400 hours of community service and pay a $75,000 fine.
A judge convicted him in January of forcing members of his security detail to perform campaign work and having another county employee empty his urinary catheter bag.

The Republican resigned from office three days after he was convicted.

While in jail, Leopold asked for his preferred breakfast food and items including an electric shaver, officials said. Those requests were denied.
Leopold did not speak to reporters as he left the jail last week.
PREVIOUS COVERAGE:
Copyright AP - Associated Press