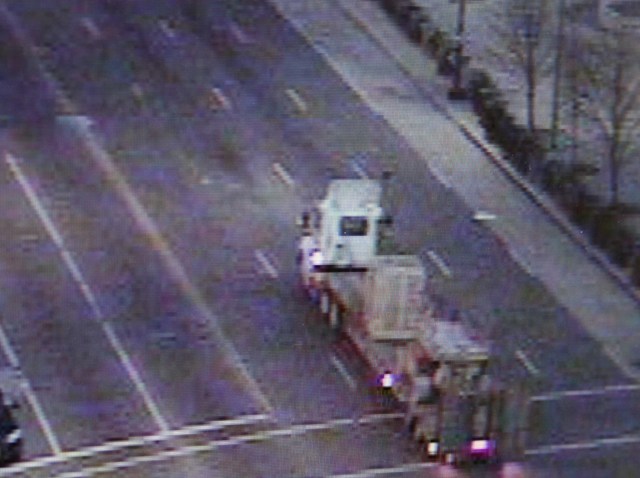 D.C. police need the public's help in finding a hit-and-run driver who struck and killed a jogger along the National Mall early Saturday morning.
A woman described as an Asian or white female, possibly in her mid-thirties to early forties with dark hair, was hit by white vehicle around 6 a.m, at the intersection of 14th Street and Constitution Avenue, NW.
She was taken to the George Washington University Medical Center, where she was pronounced dead a short time later.
The jogger has not been identified, but was wearing a multi-colored top, black Spandex pants, Asics running shoes, several yellow metal bracelets, and a Sony CD Walkman.
Police said they are looking for a white tractor trailer with a conventional cab, a rear window and an air deflector attached to a flatbead containing a scissor lift and a rectangular crate.
The tractor trailer operator may be unaware that he struck someone, according to investigators.
Anyone who has information about the accident or victim is asked to call D.C. police at (202) 727 9099 or 1-888-919-2746.