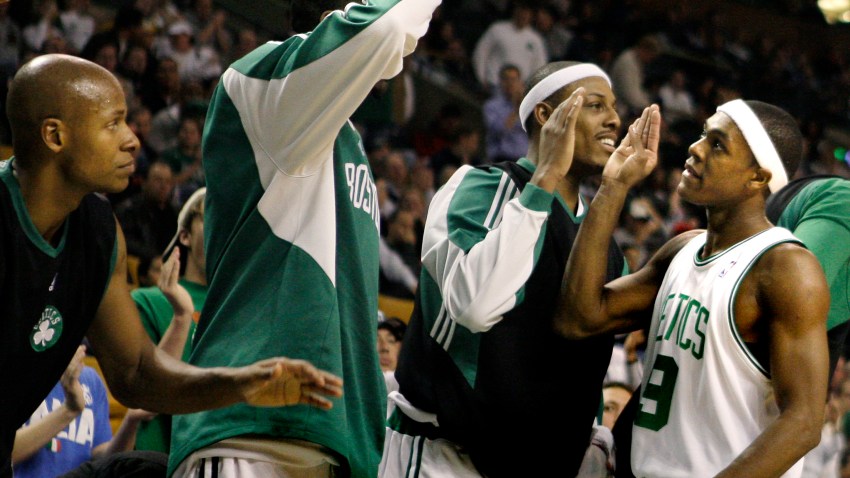 A June trial has been set for the man charged with abducting and killing University of Virginia student Hannah Graham.
Jesse Matthew Jr. said little during the 20-minute hearing on Wednesday. As Albemarle County Circuit Judge Cheryl Higgins was wrapping up, Matthew frantically raised and waved his hand and said he needed to see his lawyer "sooner rather than later.''

Defense attorney Jim Camblos assured Matthew he would get there right after the hearing.

Higgins scheduled the three-week jury trial to begin June 29. Prosecutor Denise Lunsford said she expects to call more than 50 witnesses. She said she will ask the judge to keep witness subpoenas sealed to prevent reporters from contacting them about the high-profile case.

The court appearance was Matthew's first since a county grand jury indicted him on a first-degree murder charge Feb. 2.
Matthew, now 33, was the last person seen with 18-year-old Graham, who disappeared after a night out with friends last September. Her remains were found in a rural area five weeks later.
Matthew was not charged with capital murder in Graham's case, which means he would not face the death penalty if convicted. The abduction and first-degree murder charges are each punishable by up to life in prison.
Matthew is also charged with the 2005 attempted murder and sexual assault of a 26-year-old woman who was attacked while walking home from a Fairfax County grocery store.
Matthew's trial in that case is scheduled to begin June 8.
He faces a possibility of five life sentences if convicted in both Fairfax and Albemarle counties.
Before Matthew was identified as a suspect, authorities said they had linked the 2005 Fairfax case to the 2009 disappearance of Virginia Tech student Morgan Harrington, who vanished after attending a concert at U.Va. Her remains were found in early 2010.
Matthew has not been charged in the Harrington case.
Copyright AP - Associated Press