The grieving parents of a Fairfax County third grader who was killed by a motorized school partition last year are opening up about his death and a new law named after him that's designed to protect students.
Wesley Lipicky was helping a teacher operate the partition at Franconia Elementary School on May 18, 2018, when he got caught between it and the wall.
Changes are now being made in the county and across the state to protect other students.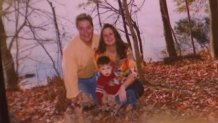 Josh and Amy Lipicky chose to share their memories of Wesley, their only child, at a highly emotional time. Not only will May 18 mark one year since they lost their only child, this Sunday will be Amy's first mother's day without Wesley.
"He was just always happy, jovial, jiggly, always moving around," Amy Lipicky recalls.
"He was just happy; he was always smiling and jumping around so when I think of those things that makes me really happy," Josh Lipicky said.
And Wesley was always thinking of others.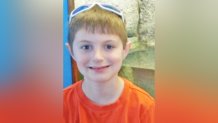 "He was friends and nice to everyone and you can ask anybody and they'll say the same thing," his mother said.
Local
Washington, D.C., Maryland and Virginia local news, events and information
"Wesley was, he was a very kind boy. He picked the kids that didn't get picked, you know for a team or for your lab partner or something like that," said his dad.
They did everything together as a family.
"It was the three of us all the time. And I miss that. And I'm going to miss the future him ... That kills me the most," she said.
A year after Wesley's future was abruptly cut short, the pain is still setting in.
"The first year is numb," Josh said.
"You're numb, you're just numb, it's a blur," Amy said. "It's hard to explain, it's hard to understand and recently it's gotten harder."
Josh and Amy still talk to Wesley every day in his room. Josh stops by every morning.
"We talk while we feed the fish," he said.
And Amy does every night.
"I give him a kiss and I talk to him and then I turn off the light," she said.
Friends and family have helped the couple through this first year. The testimony of Amy's mom, Sallie, helped convince Virginia lawmakers to pass a bill designed to protect students.
The Wesley Charles Lipicky Act prohibits anyone from operating a motorized partition when students are in the room unless it has a safety sensor installed with it. Each year, school districts will be required to train anyone who operates the walls.
"The bill is a good thing and it's OK to look at it that way," Josh Lipicky said.
The Lipickys say the new law is a bit of light in this horrible tragedy, and they think Wesley would be proud.
"I know that if he knows it will save lives, he's happy," Amy Lipicky said.
The ceremonial signing of the Wesley Charles Lipicky act is set for next week.
In addition, on Thursday night, the Fairfax County School Board gave final approval to a plan to spend $600,000 to retrofit all 127 motorized walls in the school district with motion sensors. They hope to have them all installed over the summer.
For all the pain and sadness that comes with losing a child, Wesley's parents say the nine years of happiness he brought to their lives will continue to live on in their hearts forever.
"He was just such an enormous part of our lives for just the small time he was here ... that's something that we have that nobody can ever take away ... So that part's really good, too," Josh said.