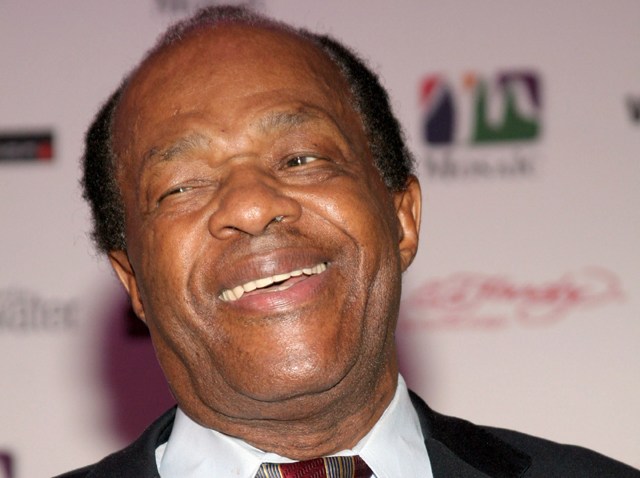 WASHINGTON -- In the past decade or so, television has pretty much robbed the word "reality" of all its meaning, but a TV show about a certain unbelievable Mayor for Life is a reality concept we can actually get behind.
So many "everyday" people have been turned into annoying celebrities on the merit of their narcissism alone, but Councilman Marion Barry, rumored Sunday to be filming a reality show pilot, seems like perfect reality television fodder. And reality producers seem to finally appreciate that this transient political city's inherent phoniness should make it the reality TV capital of the world, bringing both "The Real World" and "The Real Housewives" to D.C. this year.
Of course, nothing going on on those shows could possibly rival the events of Barry's life.
DCist confirmed the Congress Heights on the Rise report Monday afternoon. Barry's chief of staff said the pilot is in production but didn't share many details.
When the camera's on, people stop being real, but Barry probably should have cameras following him everywhere he goes. If not for entertainment value, then for public safety and to preserve what little integrity the D.C. government has left.
The problem is, Can Barry really top his scandalous past? Not even his crack cocaine scandal of 20 years ago, but just his eventful past year?
When 2009 began, prosecutors were yet again trying to get Barry thrown in jail for his ongoing tax shenanigans. Meanwhile, his kidney transplant had him in and out of the hospital repeatedly, raising awareness in the community about the threat of kidney failure. Then, as if to show us he's not as old as his 73 years suggest, he spent the summer embroiled in the soap opera that was his rocky relationship with a member of his staff.
Does he really have another encore in him?
This past summer, the documentary "The Nine Lives of Marion Barry" tried to tell the tale of the Ward 8 hero's roller coaster life from his civil rights activism to his controversial political career and his relentless comebacks.
So what did Barry do after the movie was in the can? He searched for a 10th life with that probe into that contract he gave his ex-girlfriend.
Maybe the only way to thoroughly document Barry is with wall-to-wall, 24-hour coverage.
Someone should sell tickets.