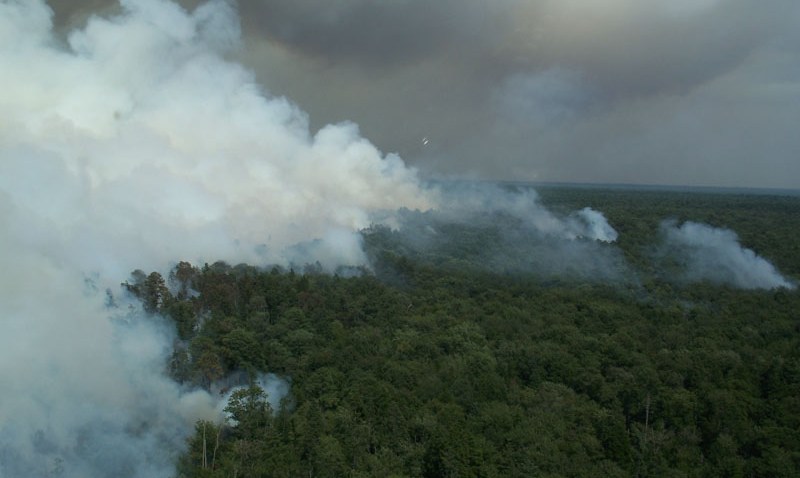 Hurricane Irene provided some much-needed rain to help drench a fire that has been burning in the Great Dismal Swamp.

The storm dumped 10 to 15 inches of rain on the fire, said John Bearer, a fire information officer.
Bearer told The Virginian-Pilot that officials conducting a flyover Sunday spotted at least 30 areas where smoke is still billowing. Bearer said that the question now is whether the rain soaked deep enough to extinguish the fire, which has been burning four to five feet deep in the peat since Aug. 4.
Over the past few weeks, the fire has burned more than 6,000 acres in southeastern Virginia and northeastern North Carolina, and has sent thick plumes of smoke throughout much of the region and beyond.

The fire was considered 35 percent contained Friday before the storm.
Officials will conduct another flyover Tuesday.
---
Follow us on Twitter and Facebook. Sign up for our e-mail newsletters and get breaking news delivered right to your mobile phone -- just text DCBREAKING to 622339 to sign up. (Message and data rates may apply.)
Copyright AP - Associated Press