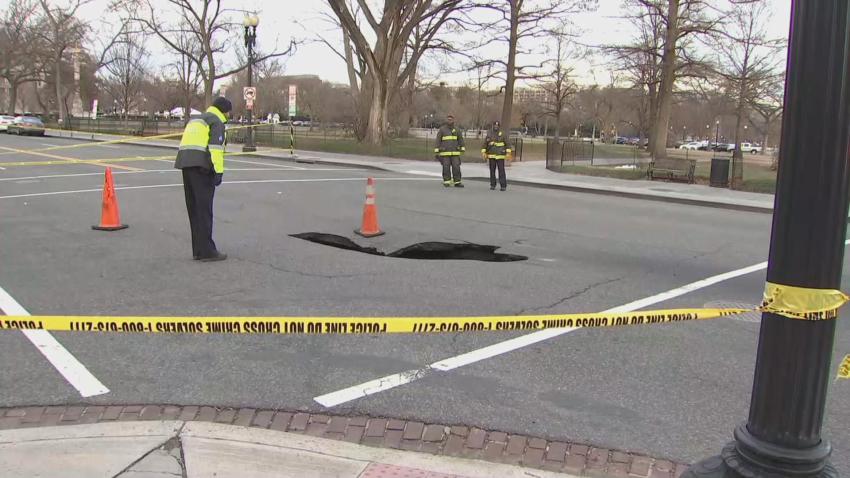 A busy D.C. road will remain closed for a few more days as crews repair a large sinkhole that opened one block away from the White House.
The sinkhole developed in the middle of the intersection of 17th Street NW and D Street NW during the evening rush hour on Tuesday, near the White House Ellipse.
Police were forced to close 17th Street NW in both directions between C Street and E Street NW.
DC Water said on Wednesday crews have closed 17th Street between C and E streets and the repairs will likely take until next week to be finished.
"While the cause of the sinkhole on 17th NW remains a mystery, our team is working w/ @PepcoConnect to make repairs. Intersections of 17th and C,D, and E Streets are closed. EST restoration is next week. Pls use alternative routes. ⚠️ #DCTraffic," read the tweet.
Drivers can use 18th Street, 15th Street, K Street, Virginia Avenue, and Constitution Avenue as alternatives during the closure.
Photos show the sinkhole was much larger than an orange traffic cone sitting inside.
Last May, a sinkhole opened up on the North Lawn of the White House. National Parks Spokesperson Jenny Anzelmo-Sarles previously said that sinkholes are common in the D.C. area after heavy rain.