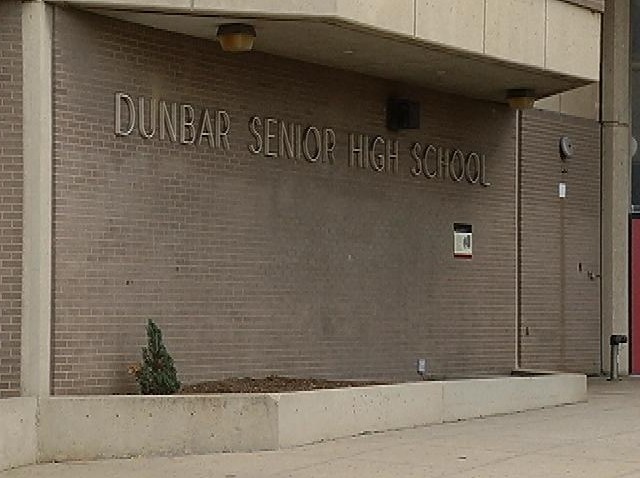 Interim D.C. Schools Chancellor Kaya Henderson has appointed a former principal as the new principal for Dunbar High School.
The change in leadership is necessary to keep students and teachers safe, Henderson said. The new appointment comes after allegations a student was raped on school grounds. Six juvenile boys were removed from the school, but charges were dropped after the Office of the Attorney General reviewed evidence and statements in the case.
Outside Dunbar High school on Thursday, three police cars were parked out front. Inside, additional security guards manned metal detectors as students trickled through the front doors.
"We've increased security immediately. We've taken extraordinary precautions to make sure that learning can happen in this building again. Safety is our number one priority -- student and teacher safety -- and today we're taking action," said Fred Lewis, assistant press secretary for the school.
The added security features were implemented as Stephen Jackson returned as principal of the school Thursday. He had resigned over the summer.
Under Jackson's leadership, the school is set to implement a new security plan, which could involve changes in class scheduling and student testing.
Also, Dunbar will no longer operate as a partnership school under the management direction of non-profit firm Friends of Bedford, which was supposed .
Listen to the complete story at wamu.org
Copyright 2010 WAMU 88.5 - American University Radio. All Rights Reserved.
Copyright WAMUo - WAMU