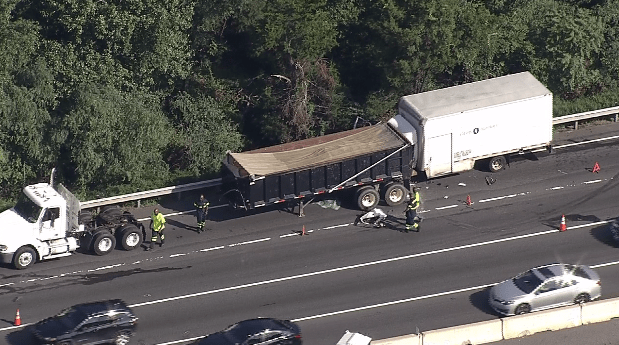 Two people were injured Thursday morning when the box truck they were riding in crashed into a tractor-trailer on the inner loop.
The crash happened between Pennsylvania Avenue and Joint Base Andrews in Morningside, Maryland. It appears the box truck crashed into the back of the tractor trailer, trapping two people inside the truck.
Firefighters have freed both vicitms, but they say the second person was the most seriously injured and was heavily trapped within the wreckage.
Crews are still working to clear the crash scene. Two right lanes of the inner loop are now open.