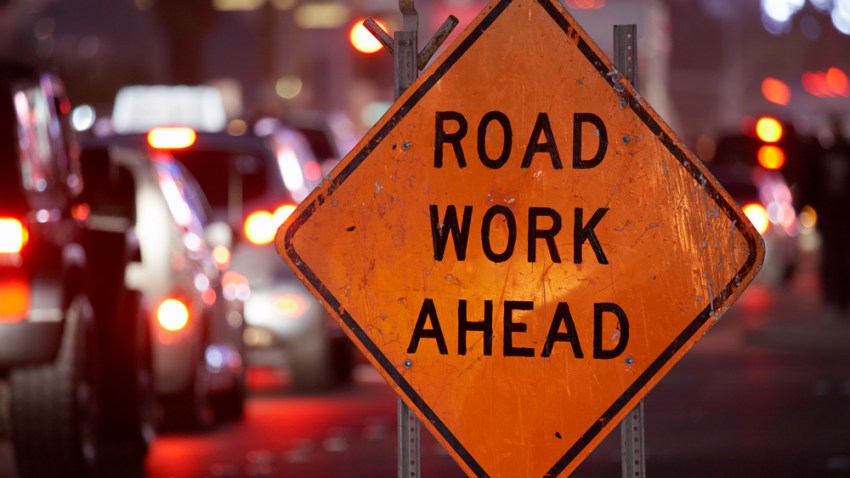 In Virginia, a day after Gov. Bob McDonnell announed the state will apply $4 billion to stalled highway and road projects over the next three years, one local leader said the announcement means little for the D.C. suburbs.
Three-fourths of the money relies on new bonds and existing debts.
Virginia Secretary of Transportation Sean Connaughton said the governor is authorizing the unusually heavy use of debt during a time of depleted transportation revenues to take advantage of low construction costs and interest rates in an economy struggling to rebound.
"That's what's happening out there ... the governor wants to take advantage of this market," Connaughton said.
The governor plans to create an infrastructure bank that will provide low-interest loans to cities and counties.
Fairfax County Supervisor Jeff McKay said it makes sense for McDonnell to take advantage of the state's bond rating and low interest rates, but he said it's something northern Virginia counties are already doing.
"Fairfax County already has its own triple A bond rating, so for a jurisdiation of our size that's well fiscally managed, there's no real advantage there," McKay said.
He said he's disappointed the governor never called a special session to address transporation funding this year.
He said he's worried the issue will get pushed to the side during 2011's shortened session, when an issue such as redistricting needs major attention.
Connaughton also said the announcement represents just a part of the governor's overall strategy to address transportation funding.
He said McDonnell will unveil more plans before the legislative session begins in January and is currently reworking his ill-received plan to privatize the state's liquor stores to raise transportation money.
Listen to the complete story at wamu.org
Copyright 2010 WAMU 88.5 - American University Radio. All Rights Reserved.
Copyright WAMUo - WAMU