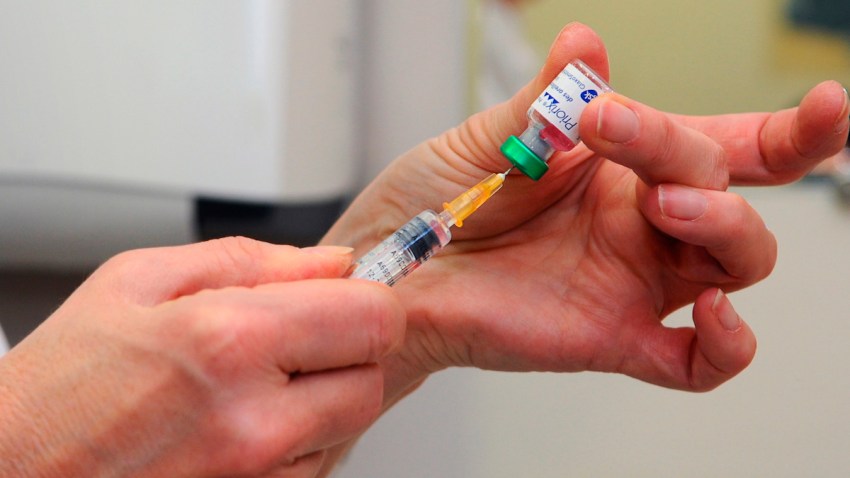 Students in Northern Virginia are heading back to school Tuesday, and some will have to bring their immunization records with them.
New students in Fairfax County will have to show their immunization records Tuesday. Kindergarten and sixth grade students also need to show their records.
If you haven't had your child immunized yet, it's not too late. The Fairfax County Health Department has extended hours for all five of its clinics Tuesday.
The following clinics will be open until 6 p.m. Tuesday:
Annandale
7611 Little River Turnpike
Suite 400-E (East Wing)
Annandale, VA 22003
Herndon-Reston
1850 Cameron Glen Drive, Suite 100
Reston, VA 20190
Willard (Fairfax City)
3750 Old Lee Highway
Fairfax City, VA 22030
Mount Vernon
8350 Richmond Highway, Suite 233
Alexandria, VA 22309
Springfield
Cary Building, First Floor, Suite A100
8136 Old Keene Mill Rd
Springfield, VA 22152