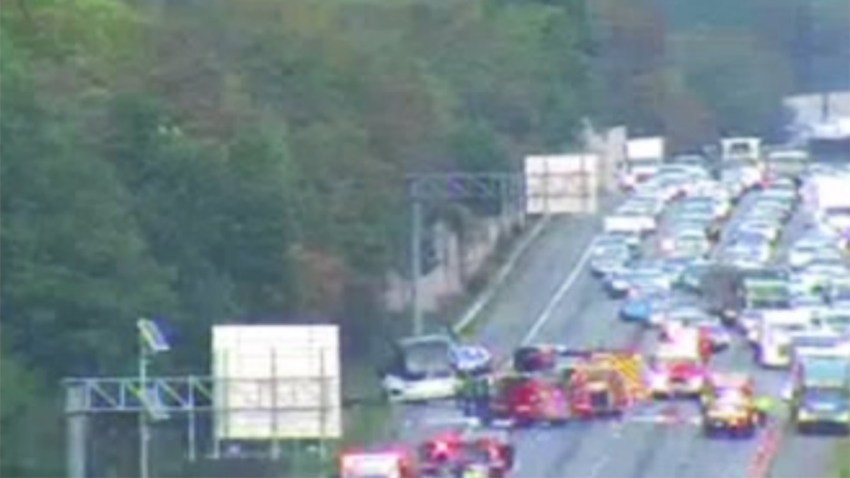 Southbound lanes of Interstate-95 were backed up for miles in Maryland Saturday night after a bus caught fire, officials say.
The fire occurred south of MD-100, in Howard County, the county fire department said.
A commercial bus had engine trouble, and the driver pulled over. Then, flames erupted.
Passengers were able to get off the bus safely. No injuries were reported. About 40 passengers were evaluated by EMS crews as a precaution.
Traffic was getting by using the left shoulder, WTOP reports.
Stay with News4 for more details on this developing story.