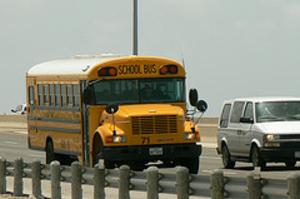 The Fairfax County School Board will hold three public hearings this week on its dire budget situation -- giving the public a chance to react to the proposal laid out by Superintendent Jack Dale weeks ago.
The public hearings are Monday night, Tuesday night and Wednesday night -- starting at 6 p.m. at Jackson Middle School.
School board chair Kathy Smith said experience from last year may help board members this time around.
But this year's $176 million shortfall is larger, and when it comes down to, say, increasing class size versus cutting language programs, Smith said disagreements are inevitable.
"Its always hard. We try to come up with value statements, like, 'We want to protect a good beginning for kids,'" Smith said. "But when it comes down to individual programs, it is hard."
Several parent and teacher groups have formed the Fairfax Education Coalition. The group has had several meetings to go over the numbers.
Catherine Lorenze, the group's spokesperson, said the group will push for more cuts to administrative salaries.
"We are all in agreement that a minimum 10 percent administrative spending levels should be proposed," Lorenze said.
But those in the coalition won't be the only ones weighing in. Hundreds of others have already signed up to speak at the hearings.
Listen to the complete story at wamu.org
Copyright 2010 WAMU 88.5 - American University Radio. All Rights Reserved.
Copyright WAMUo - WAMU