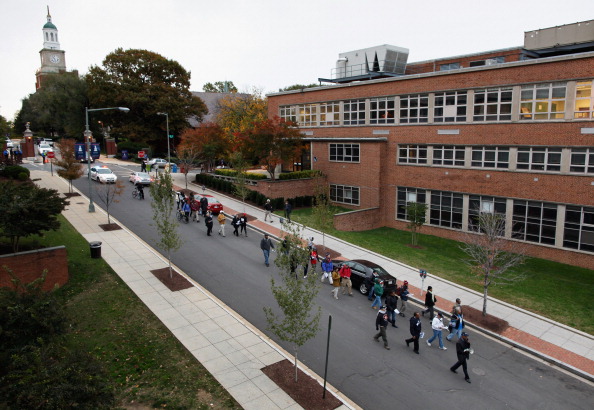 Two Howard University students and their mothers have sued the school and Alpha Kappa Alpha Sorority, Inc., after the students were denied membership.

The lawsuit filed last week alleges Laurin Compton and Lauren Cofield were discriminated against because of their status as daughters of dues-paying sorority members , reports The Washington Examiner.
The suit argues that the sorority broke its agreement with the students' mothers that they'd have the opportunity to "pin" their daughters as sorority sisters, the Examiner says.
The students say they attended recruitment events as freshmen in 2009. But to join before they were eligible as sophomores, they had to undergo hazing, and were "mentally tormented" and ostracized when one mother complained.

The suit says the sorority was suspended for hazing, preventing new members from joining. Later, as seniors, Compton and Cofield were denied membership.

In court, the sorority says it chose younger students for the priority membership process for daughters of members.

The students and their mothers have asked for at least $75,000 in damages.

The school declined to comment.
Copyright AP - Associated Press