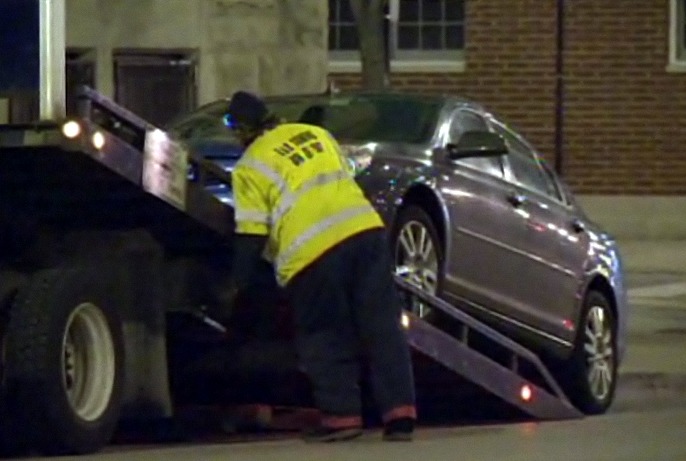 Saly Fayez is the director of Victim Services at the Fairfax County Police Department. She says, "This is what we do on our end if we have a victim who needs towing reimbursement."
We have the victim fill out the DC-40 form, also known as the "List of Allowances" form. We have these forms but they can also be found at General District Court. This is the same form that is used for travel reimbursement for out-of-town witnesses. A copy of the form can be found at www.courts.state.va.us/forms/district/dc40.pdf. But it is confusing to the average person, which is why Victim Services helps. And the form has carbon copies, so the form has to be from the courts and not on-line.
We include a letter explaining the circumstance of why the vehicle was towed.
Attach a copy of a police report verification letter from Central Records (not the actual report).
Include a copy of either (a) the receipt from the towing company indicating the towing/storage fee was paid by the victim OR (b) the form from the towing company that indicating how much money is owed and the Supreme Court can pay the towing company directly.
Submit paperwork to the Criminal Division of the General District Court or Circuit Court, depending on the case. Make a copy of the submitted items, just in case the application becomes lost in the system.
Fayez notes if the car was stolen from a jurisdiction outside of Fairfax County, "We can still help the victim but ultimately the police report has to come from the jurisdiction where the car was actually stolen. So it's best for the victim to get help from the local victim services in the jurisdiction where that crime occurred."